16 Top Indiana Newspapers and Publications [2023]
Is Indiana the new home for your product or service? Or perhaps you're looking at expanding to Indanopolis?
Well, that wouldn't come as a surprise.
As one of the largest metroplexes in the midwest, Indianapolis is a culture and news hub for the entire midwestern area of the U.S.
Its central location as a crucial stop along the national supply chain also makes Indianapolis a focal point for manufacturing and logistics companies.
Plus, the city of roughly 882,000 residents, is slowly growing in population each year, allowing for a healthy expansion of the real estate market. New developments in both the commercial and residential sectors are capturing headlines every week.
That's why our 2023 roundup of Indiana newspapers takes a special look at the top Indianapolis newspapers as well. Plus, our chosen Indianapolis newspapers and outlets cover all areas of the city and the surrounding vibrant neighborhoods.
And we've made sure that our list includes something for every reader. From local news and events, to culture, politics, and student issues – we've got it!
Supercharge Your PR Efforts with Artificial Intelligence
Amplify your news and elevate your brand with AI-powered pitching. Access our entire publication database + easy-to-use tools – free for 14 days when you sign up now.
Our Curated List of Indianapolis Newspapers and Publications
The Indianapolis Star (@indystar) This outlet covers a wide range of topics for both the local and national markets and is the largest newspaper in the state of Indiana. Its website homepage features trending stories broken down by industry, which provides a spotlight on industry-specific news.
Topics covered by The Indianapolis Star include:
Sports
Indy 500 Racing
Politics
Business
Education
Commonly known as The Indy Star, this outlet began publishing in 1903 and has been the only major daily paper in the city since 1999, earning its reputation as one of the most trustworthy news outlets for the city and winning three Pulitzer Prizes.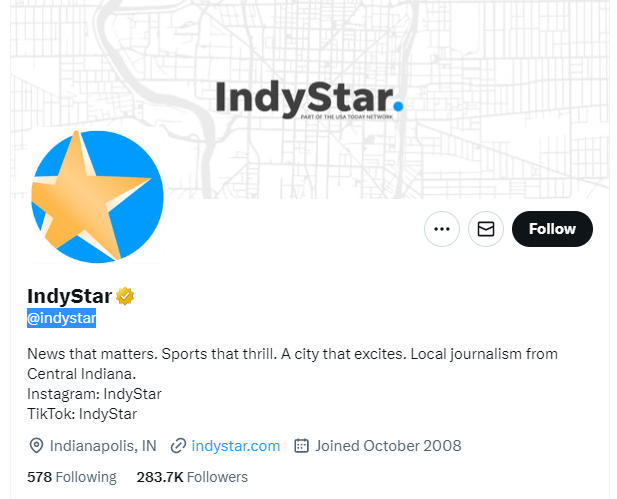 Indianapolis Monthly (@IndyMonthly) A city magazine that features spotlight pieces of Indianapolis culture including restaurants, events, hotels and more. Indianapolis Monthly has become the voice of nightlife and events in the city. It serves as a "go-to" guide for visitors and residents alike.
Topics covered by Indianapolis Monthly include:
Nightlife
Food and Drink
Events
Fashion and Shopping
Sports
This is a great outlet for PR exposure in the hospitality or food industry as the magazine releases a well-respected list titled "Best Restaurants of Indianapolis" each year.
WTHR.com (@WTHRcom) A leading NBC affiliate TV station in Indianapolis, providing local news, weather, sports, and more. This publication has a team of experienced reporters that provide valuable and up-to-date information on the latest happenings in the city.
Topics covered by WTHR.com include:
Sports
Weather
Politics
Crime
Local News
Its website features an entire section dedicated to sports so this is a great outlet for PR exposure in the sports industry.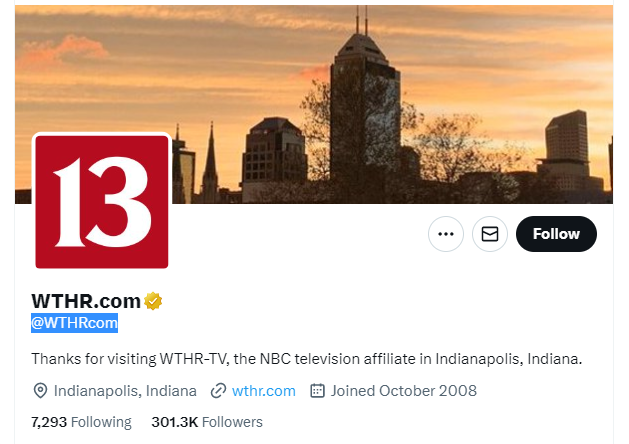 Indianapolis Business Journal (@IBJnews) A weekly publication that covers business news in Indianapolis and central Indiana including finance, real estate, technology and more. This outlet hosts several awards ceremonies each year for business leaders, making it a great outlet for highlighting entrepreneurs and startups in the midwest market.
Topics covered by Indianapolis Business Journal include:
Real Estate
Politics
Health Care
Tech
In addition to its print and digital mediums, The Indianapolis Business Journal generates a lot of extra content including podcasts, newsletters, and community events that connect business leaders in the area.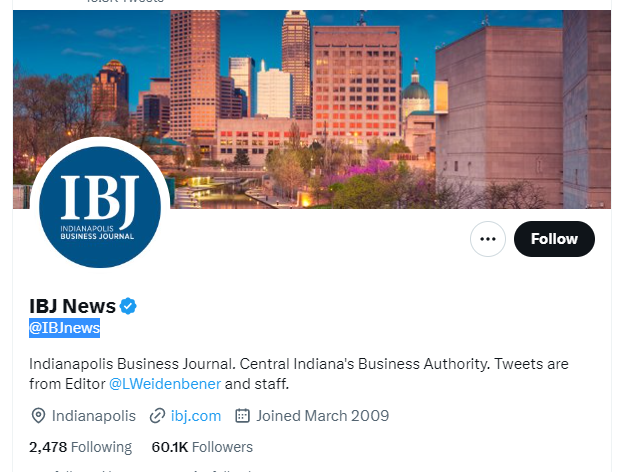 NUVO Indy (@NuvoIndy) A news outlet that highlights creatives and change-makers in the arts, entertainment, music, food, politics and sports industries for Indiana.
Topics covered by NUVO Indy include:
Music
Arts
Sports
Entertainment
Events
Founded in 1990, NUVO Indy aims to give a voice to creatives sharing stories about change. This outlet prioritizes stories that support local artists and musicians so it's a great outlet for PR exposure in the culture and arts professions.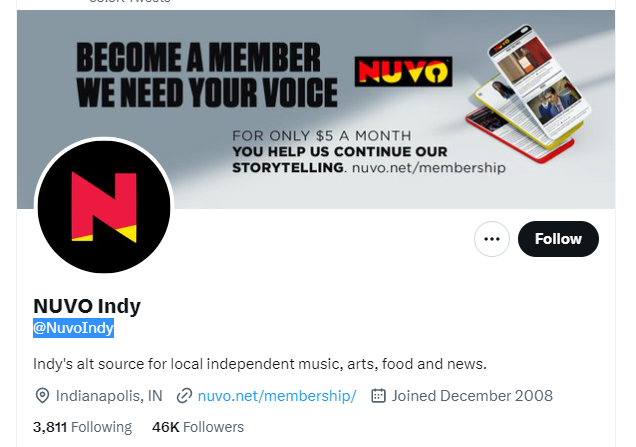 WFYI (@wfyi) An NPR and PBS affiliate, this media company in Indianapolis offers coverage of news, music, and cultural programming through TV, radio, and online platforms. Though the outlet covers both local and national news, their trending stories tend to be about politics and topics in the national headlines.
Topics covered by WFYI include:
Arts and Culture
Politics
Education
In addition to the national news coverage of WFYI, the organization has an entire section of their website dedicated to content geared towards children, which is part of PBS KIDS programs.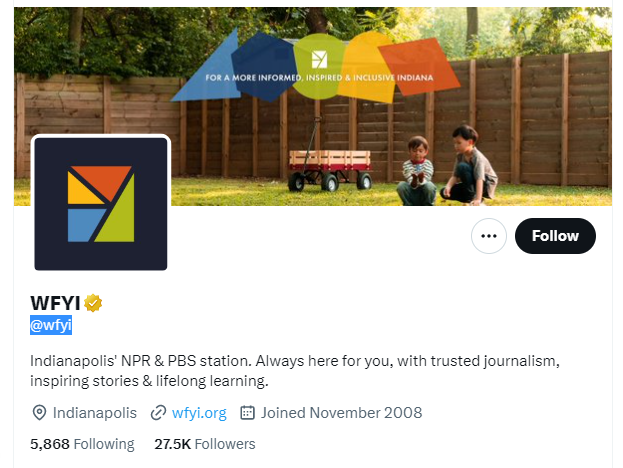 Indianapolis Recorder (@IndyRecorder) This is the oldest African American newspaper in Indiana, and is hailed as one of the top African-American publications in the nation. This outlet covers trending local and national news topics in a wide range of industries including business, sports, and culture with an emphasis on how these topics affect African American communities.
Topics covered by Indianapolis Recorder include:
Local News
National Politics
Black History
Education
Sports
Business
This outlet is a one-stop-shop for all news stories for Indianapolis from local stories to national headlines. This outlet does a lot of work with the local youth and has a non-profit arm of the organization, the Indianapolis Recorder Charities.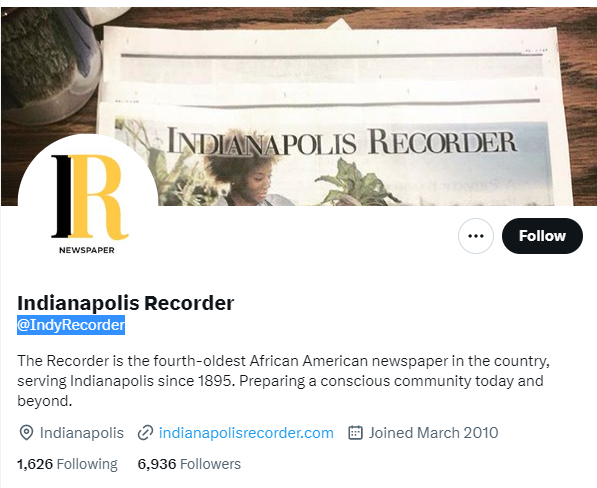 Visit Indy (@VisitIndy) The official tourism website for Indianapolis which provides information on attractions, events, dining and more. This is the go-to publication for visitors and residents alike for all the happenings of the city.
Topics covered by Visit Indy include:
Events
Restaurants
Hotels
Travel
Visit Indy is the main host and sponsor of the Indy 500, one of the largest single-day sporting events in the world, which provides a unique opportunity for global PR exposure.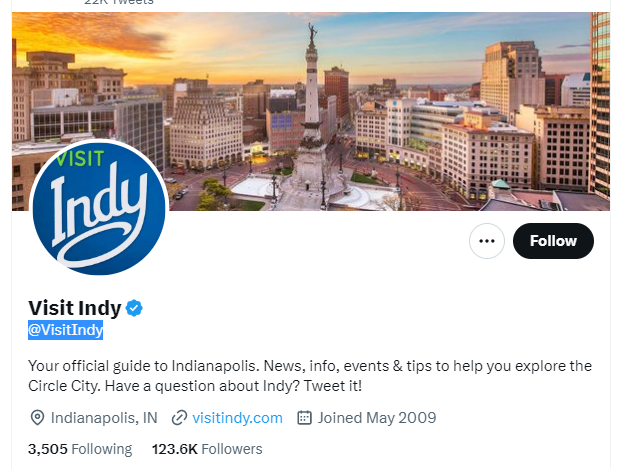 Our Curated List of General Indiana Newspapers and Publications
The Herald Bulletin (@heraldbulletin) A daily newspaper that covers news, sports and events in Anderson and Madison County, Indiana. As one of the oldest newspapers in the state, this outlet heavily focuses on local news stories relevant to the Indianapolis community.
Topics covered by The Herald Bulletin include:
Business
Politics
Education
Public Safety
National News
The Herald Bulletin aims to be the leading provider of quality information-based services for the Madison County area and their team of journalists provide in-depth coverage of major news stories.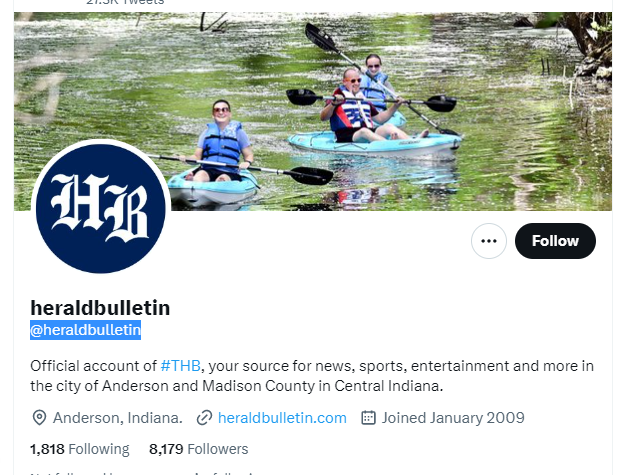 Inside Indiana Business (@IIB) Inside Indiana Business is a business-focused media outlet that provides in-depth coverage of business, technology, economics and more in Indiana. Its website features news, interviews, and analysis of the latest business trends in the state, so it's a great outlet to gain exposure in a well-respected business network.
Topics covered by Inside Indiana Business include:
Education
Tech
Manufacturing and Logistics
AG Innovation
In addition to its digital platform, Inside Indiana Business produces several live shows, podcasts, and newsletters.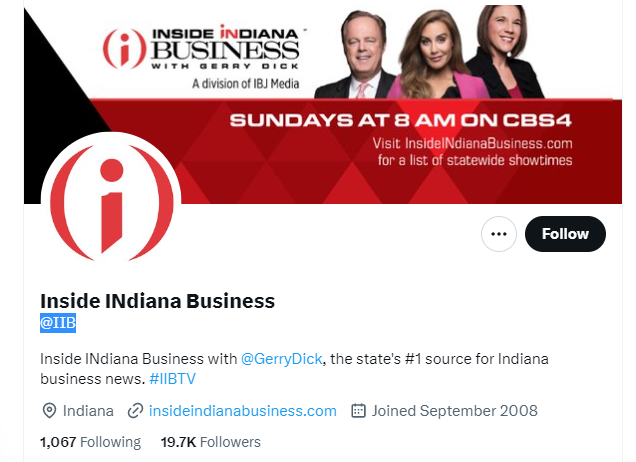 The Herald-Times(@theheraldtimes) Based in Bloomington, Indiana, this daily newspaper covers news and events in Bloomington and the area. They have a strong focus on local news and many of their top headlines focus on the activity in the local government.
Topics covered by The Herald-Times include:
Lifestyle
Entertainment
Sports
Local News
National News
Politics
Founded in 1877, this well-respected daily newspaper has collected several journalism awards including being crowned as the "Best Daily Newspaper in the State of Indiana" four separate times.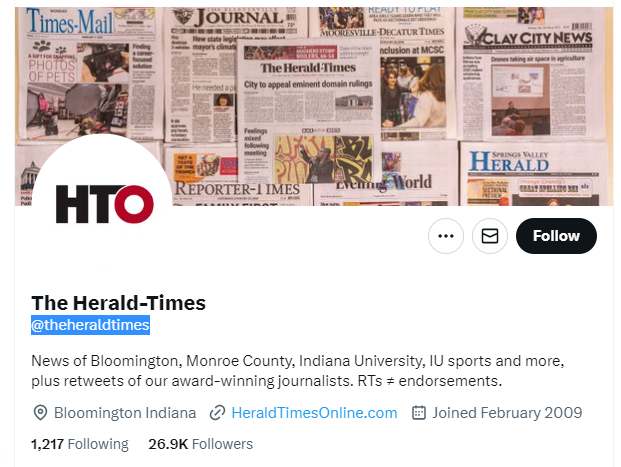 The Times of Northwest Indiana (@nwi) The Times of Northwest Indiana is a daily newspaper based in Munster, Indiana, that covers news and events in the community.
Topics covered by The Times of Northwest Indiana include:
Local News
Education
Politics
Crime
National News
The Times of Northwest Indiana is known for its investigative reporting and has an impressive daily circulation of over 53,000.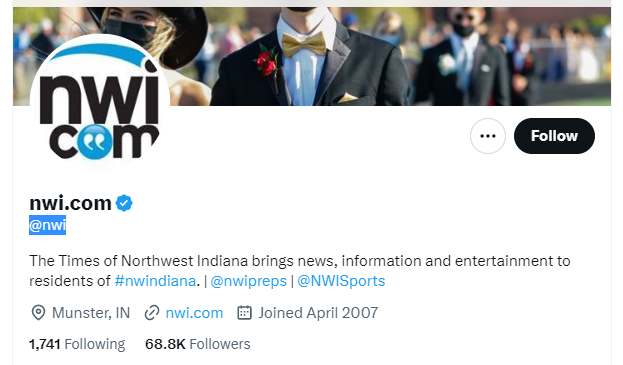 The Journal Gazette (@JGfortwayne) This daily newspaper covers the local news of Fort Wayne, Indiana including topics in politics, business, and community events. This is a great outlet to get exposure to the local community of Fort Wayne.
Topics covered by The Journal Gazette include:
Local News
Sports
Business
Politics
The Journal Gazette has been in existence almost as long as the town of Fort Wayne. Founded in 1863, the paper was originally created to support Lincoln and oppose slavery and has always been a privately-owned newspaper.
This publication offers print and digital mediums of the daily newspaper.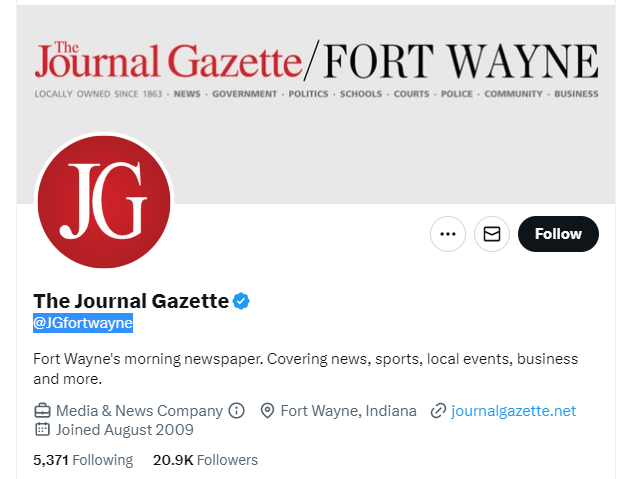 The Elkhart Truth (@ElkhartTruth) Another daily newspaper based in Elkhart, Indiana, that covers news and events in the surrounding area.
Topics covered by The Elkhart Truth include:
Local News
Schools
Business
Sports
This outlet is known for its strong commitment to community journalism and its dedication to providing a platform for voices that are often underrepresented in the mainstream media.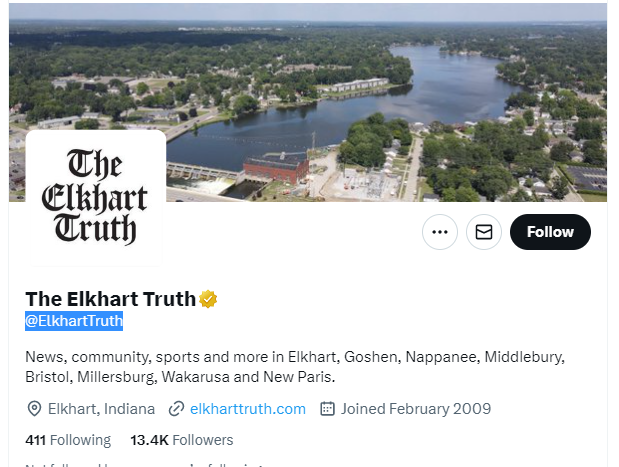 The Kokomo Tribune (@SportsKT) The Kokomo Tribune is a local, daily newspaper based in Kokomo, Indiana. This paper covers a wide range of topics on the local Kokomo community and also has a lifestyle magazine called Heartland.
Topics covered by The Kokomo Tribune include:
Local News and Events
Public Notices
Crime
Education
Lifestyle
This is a great outlet for PR exposure in the lifestyle and wellness industries that want to connect with the north-central Indiana community.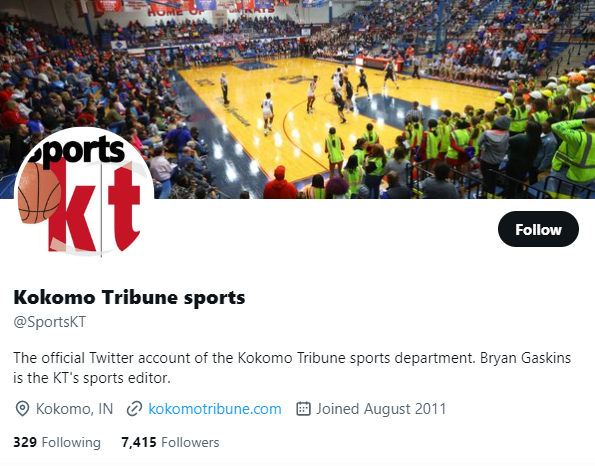 The News and Tribune (@newstribscores) The News and Tribune is another daily newspaper based in Jeffersonville, Indiana, that covers news and events in Indianapolis, Clark County, and Floyd County. This is a wide-reaching local newspaper for the area surrounding Indianapolis.
Topics covered by The News and Tribune include:
State-wide News
Sports
National News
Politics
The News and Tribune has a circulation of about 9,400 with five-day print content in addition to their up-to-date website and social media accounts.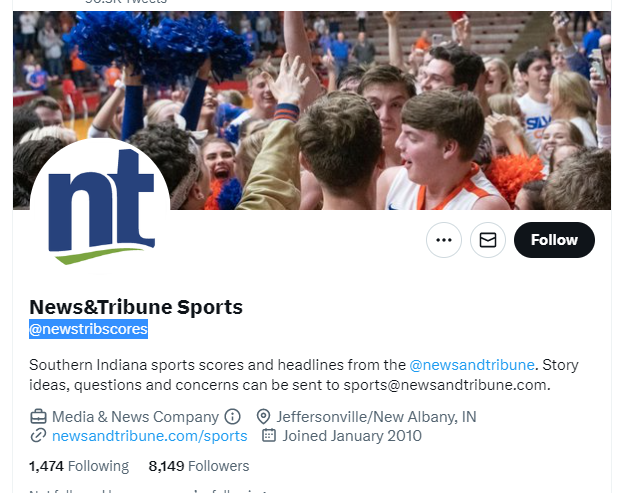 Final Thoughts
These leading Indiana newspapers and publications are great connections to have to broaden your target PR audience for both the local and state-wide communities of Indiana.
Plus, the Indianapolis newspapers are in tune with the latest trends and developments in the local area, so you can be sure you're getting quality and up-to-date information.
For more information on how to enhance your PR strategy, visit Intelligent Relations' DIY PR Platform.