How to Write a Press Release for a New CEO
When a company or organization hires a new CEO, it's standard practice to issue a press release about the appointment. Not only does it mark a turning point for a company, but it's useful to inform partners, stakeholders, or consumers of business changes.
So what does writing this kind of press release involve?
Drafting a press release for a new CEO appointment isn't complicated. In this guide, we'll share all the information you need to announce a C-suite management hire, such as:
The World's First Affordable PR Agency Powered by AI
Pay less than the cost of 1 press release per month. Get full-stack, AI-powered PR – Our databases and AI pitching + a dedicated PR expert to manage your outreach campaigns.
What should you include in a new CEO press release?
A press release is a document your company or organization shares with media outlets. In this case, it would be a statement highlighting the appointment of your new executive hire. This is typically issued as soon as the new CEO accepts the role, ahead of their first day.
The ultimate aim of a press release is to generate coverage and increase brand awareness. It's an excellent way to boost media attention and connect with relevant journalists covering your sector. By announcing a new CEO appointment to the press, reporters might take a greater interest in your company—this is beneficial for sharing press releases in the future.
With this in mind, as you begin to draft your press release, make sure that you include the most important information for publication. The easiest way to cover all these bases is by answering the "5 Ws," or who, what, when, where, and why.
The press release also must be structured in a certain way, with the most important information appearing at the beginning and all additional information followed in order of relevance: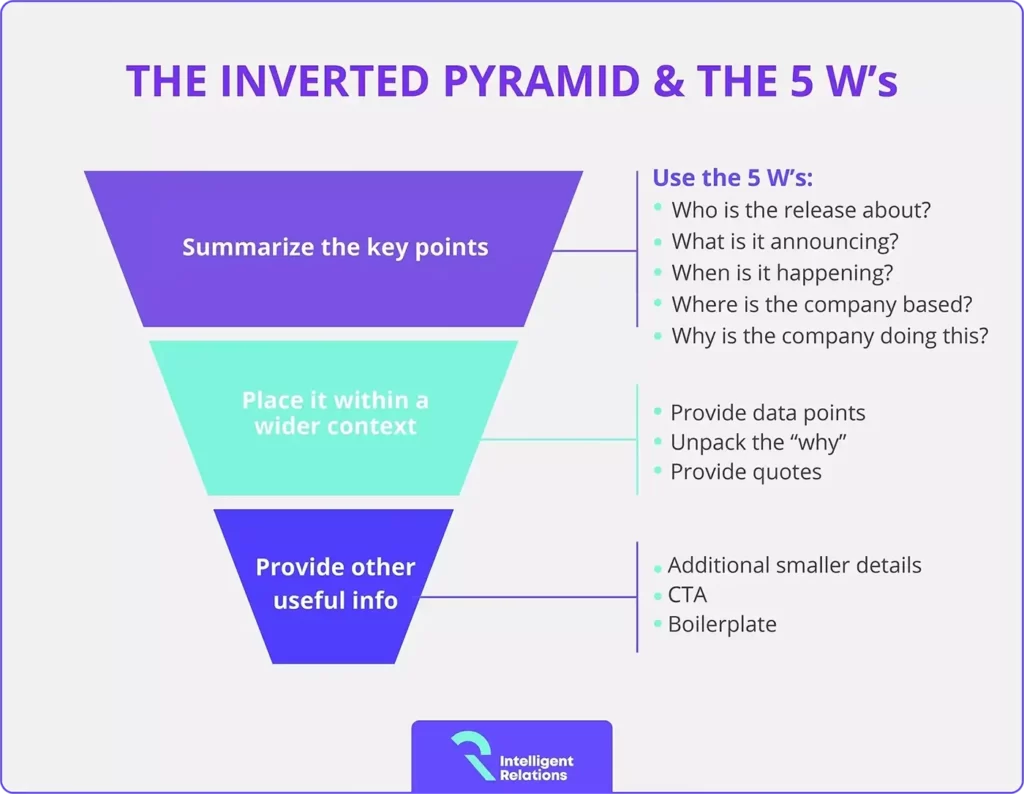 How do you write and format a new CEO press release?
When writing a new CEO press release, it's important to stick to the established press release format and layout: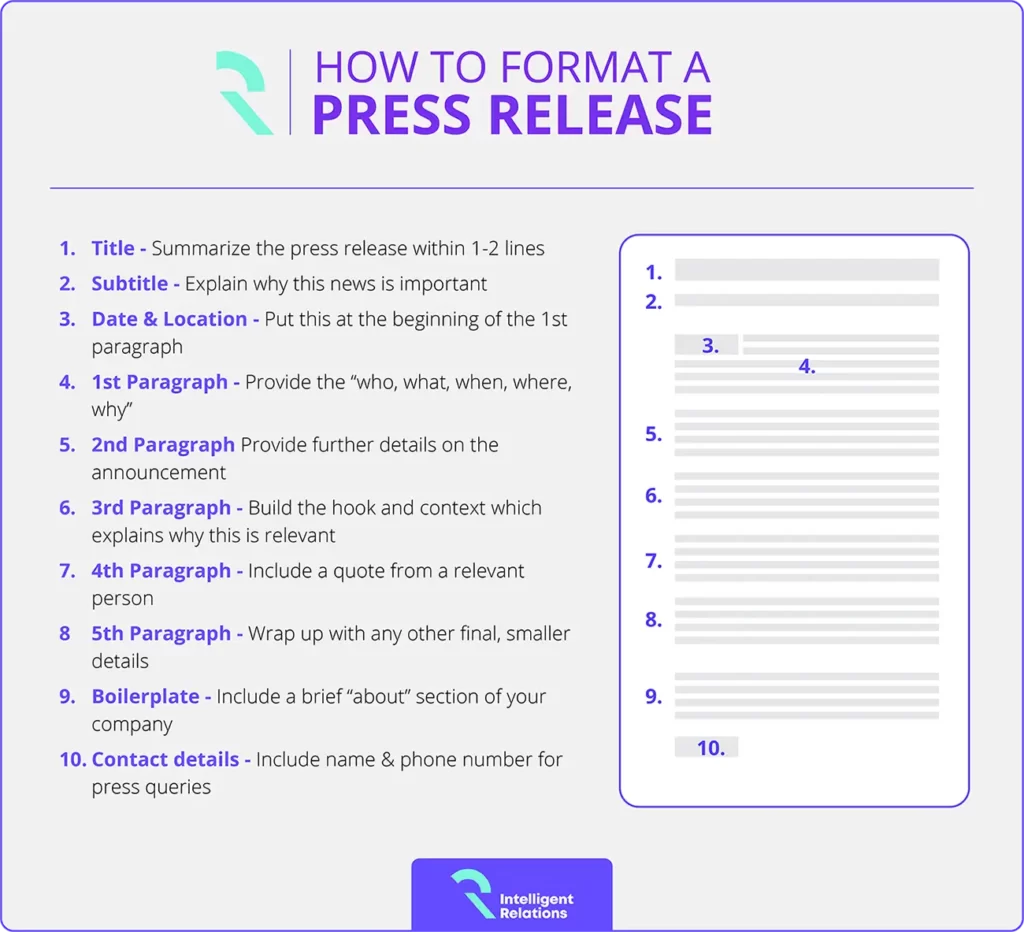 Examples of new CEO press releases
Writing a press release is much easier with a few examples for inspiration. Below, we've compiled a list of actual press releases for new CEO appointments. As you'll notice, they all cover very different industries, yet the format is virtually the same for each.
Markus Dohle Steps Down as CEO of Penguin Random House – Nihar Malaviya Appointed as Successor
The announcement of Nihar Malaviya's appointment to the CEO position also includes information about Markus Dohle leaving the position. Big companies like Penguin Random House's parent company, Bertelsmann, benefit from letting the public know about major organizational changes.
Pinterest Appoints Bill Ready as CEO; Co-Founder and CEO Ben Silbermann Transitions to Executive Chairman
Pinterest shared their new hire press release on their website while also distributing it via newswires like Business Wire and Yahoo! News. Like Bertelsmann's press release, they've also chosen to name their new CEO in the headline.
Under Armor Announces CEO Transition
Unlike the previous two examples, this transition press release announces that the CEO is stepping down and that another individual will act only as an interim replacement. Rather than an appointment, this is referred to as a "transition." The new hire press release was shared on PR Newswire.
New CEO press release template
Here's a new CEO press release template that you can use as a guide when drafting your own:
[Company Name] Announces Appointment of [Name] As New CEO
The appointment of [name] as CEO… [provide short description of company]
[City, country – Date] – [company name] today announces the appointment of [CEO name] as its new CEO. [Finish this paragraph with other high-level information regarding who, what, when, where, and why].
[CEO name] brings [number] years of experience to the position, having worked previously as [job title] and [job title]. [Provide more information on the CEO's work experience and why they were selected].
It's expected that [CEO name] can perform [relevant tasks and responsibilities] in order to revolutionize [company name].
"We're confident that [CEO name] can guide this company into the future. I can think of no one better than [CEO name] to lead [company name]," said [high-ranking company or board member].
[CEO name] will assume responsibility of the company starting [date].
About [company name]
[Provide the company's boilerplate here].
How do you distribute it?
You have two options to distribute your press release to the media. You can either pay for a distribution service or reach out to journalists directly: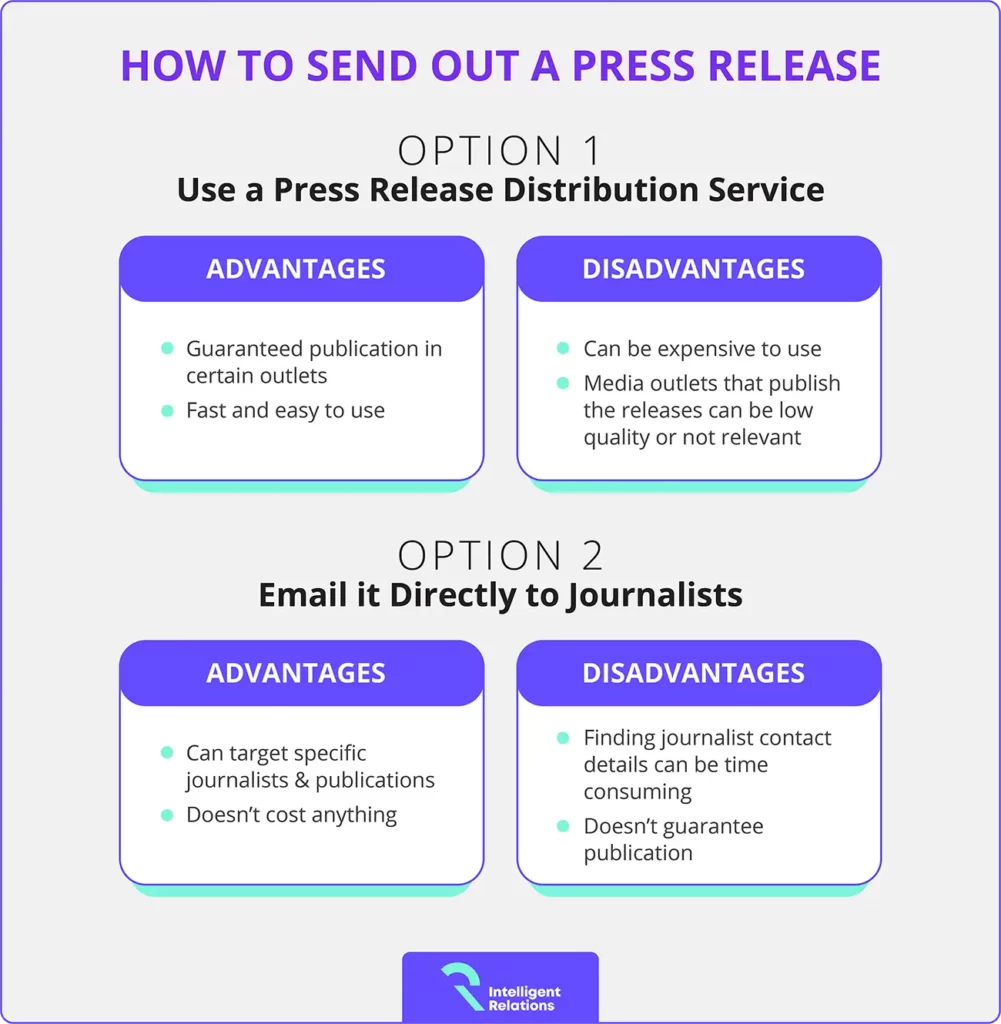 Wrapping up
Appointing a new CEO is a perfect newsworthy reason to issue a press release. And by issuing a press release, you can help boost brand awareness and even drive prospective clients to the company website. But remember: keep it simple and follow best practices to have the greatest chance of getting it published on media channels.
And finally, if you need a hand reaching the right journalists, you can try our DIY PR platform, which automatically matches your campaigns to the most relevant journalists, enabling you to email them with the click of a button.