Famous Entertainment Journalists Roundup [2023 Edition]
The entertainment industry is one of the most influential in everything from culture and fashion to politics and social justice.
Whether we like it or not, prominent voices in the entertainment industry have incredible power to influence everyday life. Not only that, but they have the ability to use their voices to effect change or bring to light an important message.
That being said, entertainment news hosts have the ability to facilitate the messages that are being seen by the public. For PR purposes, this can be important in any strategy involving the entertainment industry.
Popular entertainment news hosts such as Jimmy Fallon and Ellen DeGeneres might be a big reach, but we compiled a list of journalists that encompasses all areas of entertainment. You're sure to find one that's the right fit for you and your audience.
Supercharge Your PR Efforts with Artificial Intelligence
Amplify your news and elevate your brand with AI-powered pitching. Access our entire journalist database + easy-to-use tools – free for 14 days when you sign up now!
Entertainment Journalism's Biggest Names
Liz Calvario (@lizcalvario) — Calvario is an entertainment reporter and editor for TODAY.com and previously worked for Entertainment Tonight and People.com. She covers celebrity news and red-carpet events.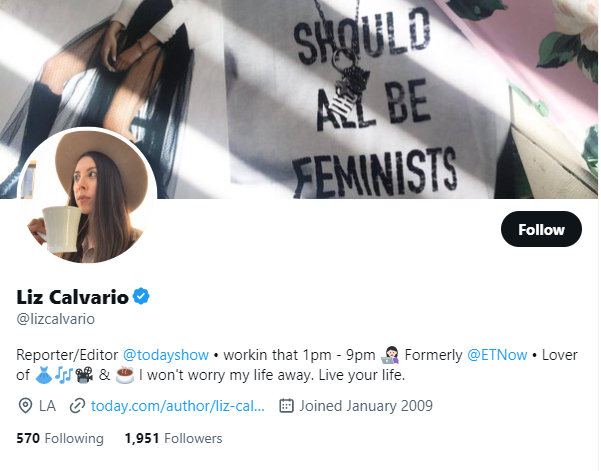 Chris Gardner (@chrissgardner) — Gardner is Senior Staff Writer at the Hollywood Reporter and writes Rambling Reporter. He writes about Hollywood culture and has covered the Oscars, Emmys, Golden Globes, and Grammys. He also covers film festivals and cultural events ranging from Cannes and Sundance to the Super Bowl.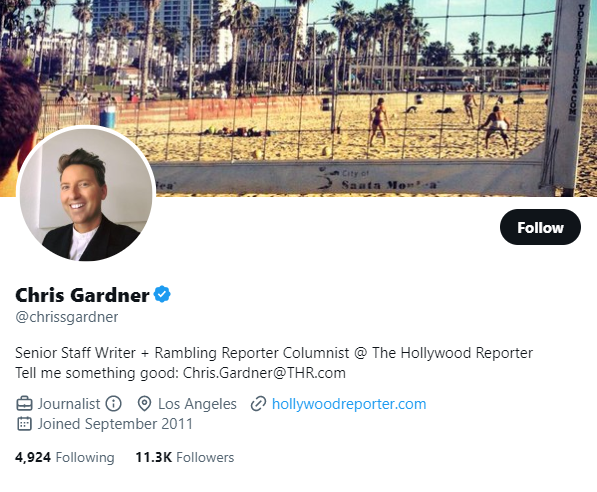 Yohana Desta (@yohanadesta) — Desta is an entertainment journalist for Vanity Fair, where she writes about Hollywood and celebrity culture.
Mike Fleming Jr (@DeadlineMike) — Fleming is a journalist and blogger who is the Film Editor at Deadline Hollywood. He has broken numerous stories on movie deals and casting news.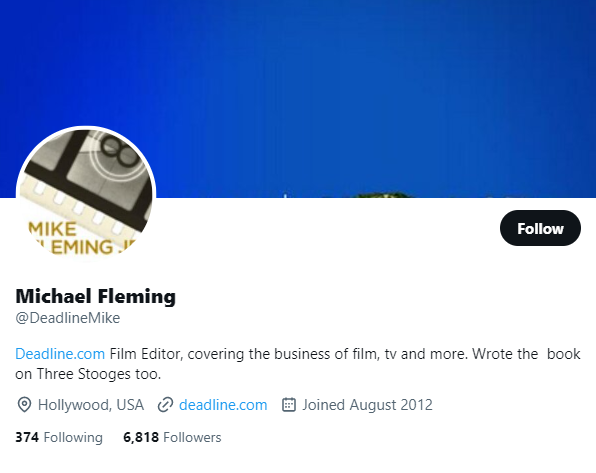 Kyle Buchanan (@kylebuchanan) — Buchanan is a pop culture reporter and serves as The Projectionist, aka the awards season columnist for The New York Times.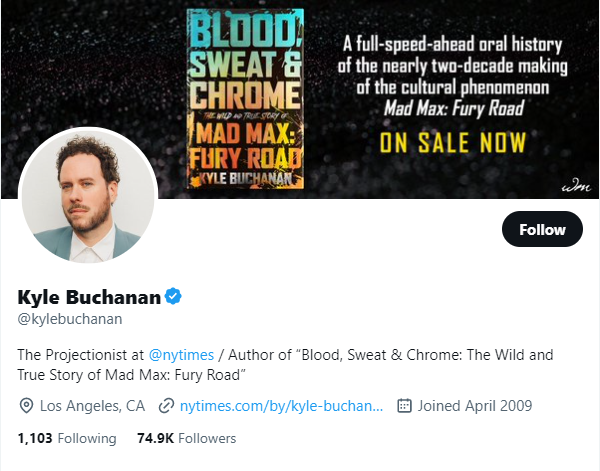 Nicole Sperling (@nicsperling) — Sperling is a reporter for The New York Times, where she covers media and entertainment. She writes about Hollywood and streaming.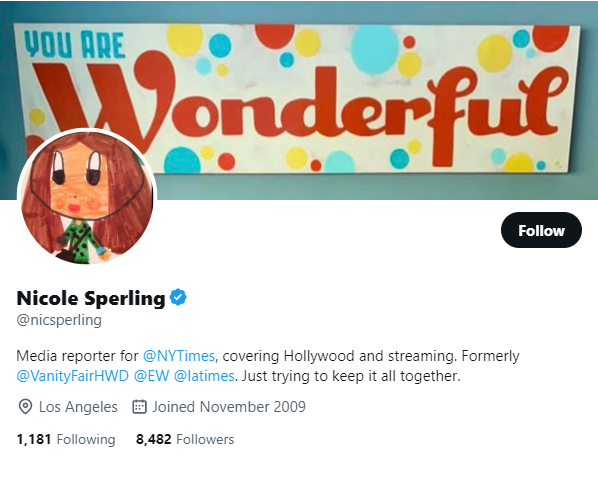 Ramin Setoodeh (@RaminSetoodeh) — Setoodeh is a Co-Editor-in-Chief at Variety and the author of Ladies Who Punch: The Explosive Inside Story of The View. He covers television and celebrity news.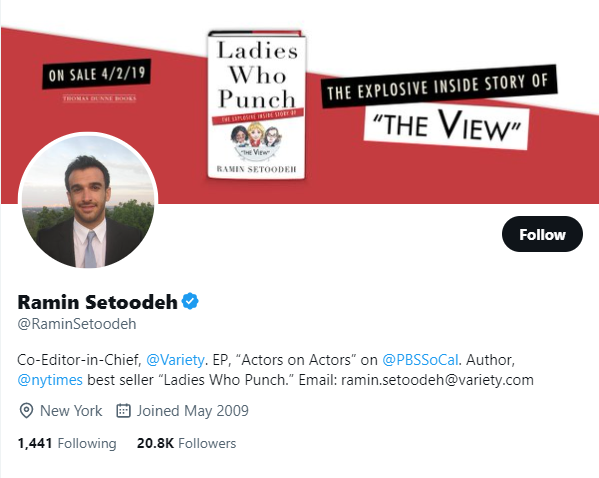 Emily Longeretta (@emilylongeretta) — Emily is a celebrity Senior TV Features Editor at Variety, where she covers all things entertainment news. She has interviewed a wide range of celebrities and has a particular focus on reality TV.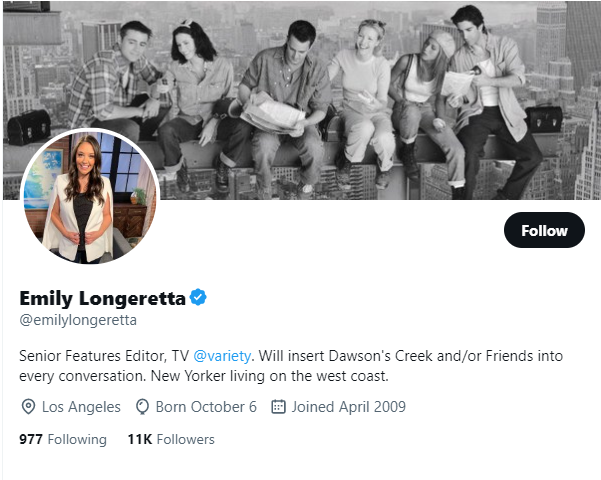 Perez Hilton (@ThePerezHilton) — Perez is a well-known celebrity blogger and television personality. He is known for his sharp wit and no-holds-barred approach to entertainment news and has a huge following on social media. His blog is known for celebrity gossip items and tabloid photos.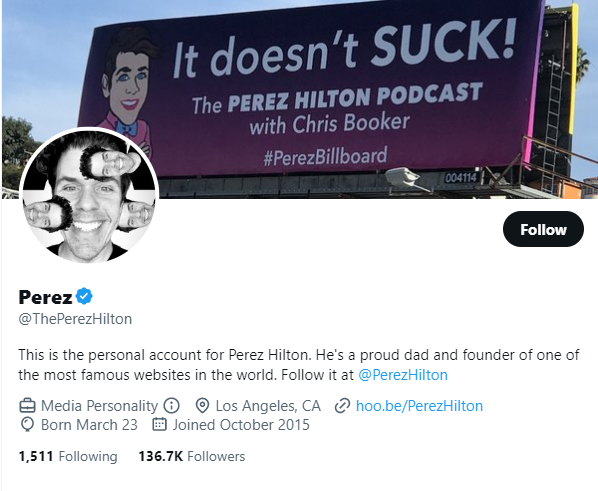 Ryan Seacrest (@RyanSeacrest) — Ryan is a well-known television and radio host. He still runs On Air with Ryan Seacrest, a weekday syndicated radio program paired with podcasts.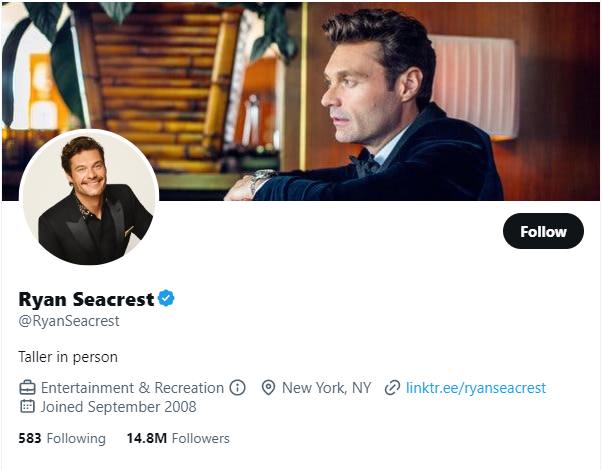 B. Scott (@lovebscott) — B. Scott is a media personality and LGBTQ+ advocate known for their website LoveBScott.com. They are also a contributing editor for The Glam Network and an Ebony Magazine advice columnist.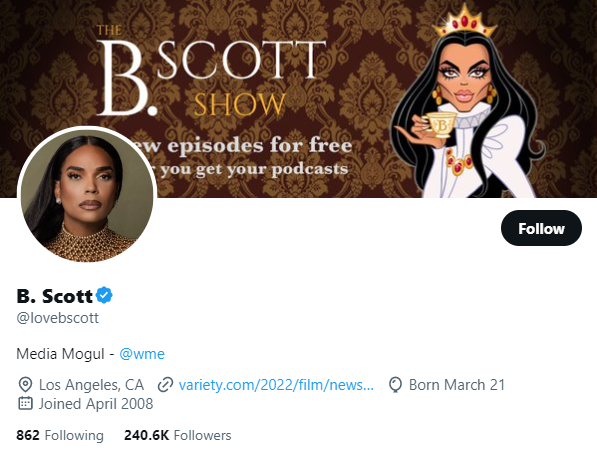 Nellie Andreeva (@DeadlineNellie) — Nellie Andreeva is a journalist who covers the entertainment industry, with a focus on television. She is the TV Editor for Deadline, a news website that covers the entertainment industry. She is known for breaking news stories and providing in-depth analysis of the industry.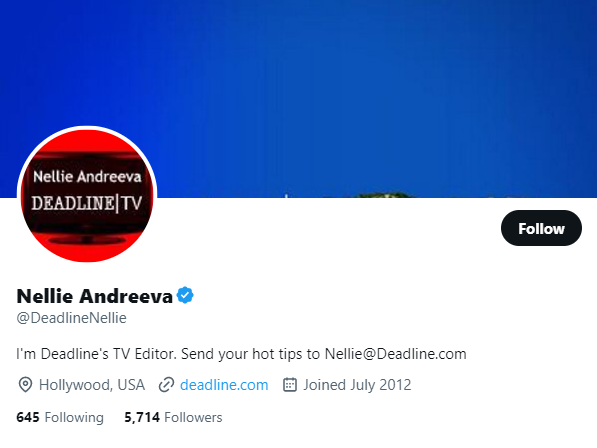 Maureen Ryan (@moryan) — Maureen Ryan is a journalist who writes about television and entertainment. She is currently a Contributing Editor at Vanity Fair, where she provides reviews and analysis of new and popular movies and TV shows.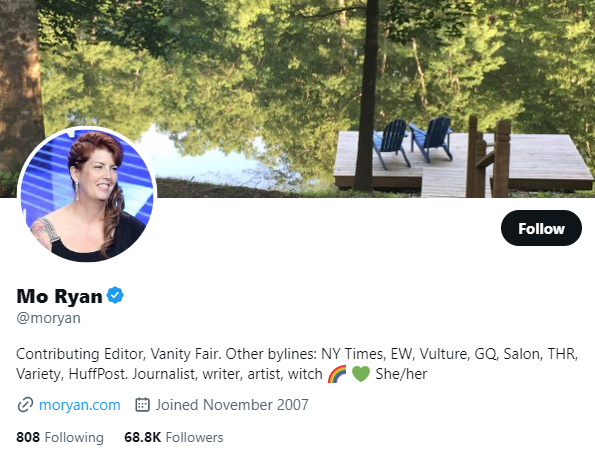 Kristin Dos Santos (@KristinDSantos) — Kristin Dos Santos is a blogger and entertainment journalist who writes about television and pop culture. She is the founder of the blog E! News' Watch with Kristin and has also written for TV Guide and Entertainment Weekly.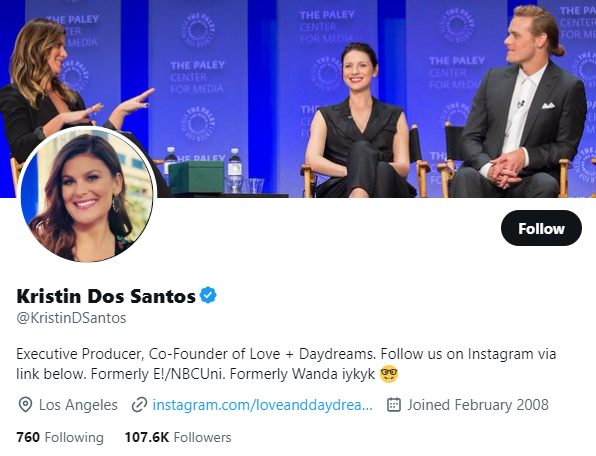 Stacey Wilson Hunt (@GalinHollywood) — Stacey Wilson Hunt is a journalist who covers the entertainment industry, with a focus on television and film. She is a contributor for The Hollywood Reporter, where she writes news stories and features about the industry.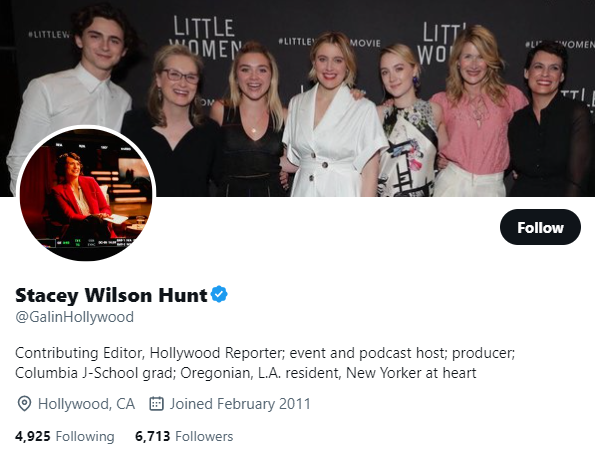 Wrapping Up
Leveraging the influence of the entertainment industry can create opportunities for companies and brands to get some positive PR.
It may seem daunting to see some of the bigger names on our list, but every journalist is looking for a great story! If you have a great story to share, you're on the right track.
The entertainment industry is the perfect place to share that story and get your message across. For more PR strategies and information, visit Intelligent Relations' DIY PR Platform!