17 Top Medical Journalists and Healthcare Reporters Roundup [2023 Update]
17 Top Medical Journalists and Healthcare Reporters Roundup [2023 Update]
When it comes to our health, we all want to know that we're getting the right information from the best experts in the industry. Especially when it comes to pandemic coverage or the latest government healthcare policies.
So, who are the go-to medical journalists and healthcare reporters who've earned our trust over the years?
This list covers the top journalists, doctors, and writers who provide the best coverage on medical, healthcare, and health policy topics.
Our list of medical journalists includes medical professionals and physicians who also take the time to write and report on industry trends and developments.
So, whether you're looking for a relationship for PR purposes or a trendsetter to follow, this list should have what you need.
3 Top Healthcare Trends to Watch in 2023
Artificial Intelligence — The market for artificial intelligence in healthcare is expected to grow 38.4% and reach $208.2 billion by 2030. There are many reasons why AI is trending in healthcare. The top includes changing lifestyles and a growing geriatric population that needs faster, accurate disease detection. AI tech supports both.
Increased Usage of Telehealth Services — The telehealth industry is also expected to grow, increasing around 35% between 2023 and 2033. The reason? The Center for Disease Control and Prevention states that 6 in 10 Americans have chronic diseases. And there is a direct correlation between that rise and the growth of telehealth services.
Increase in "Retail Health" — What is retail health? It's when patients turn to stores, like Walmart, CVS, or Walgreens, for primary care because it's cheaper, faster, and more convenient. Need a Covid or flu vaccine? Blood tests? Checkups? Go to Walmart. Retail health clinics are expected to double their share of the primary care market in 2023.
Supercharge Your PR Efforts with Artificial Intelligence
Amplify your news and elevate your brand with AI-powered pitching. Access our entire journalist database + easy-to-use tools – free for 14 days when you sign up now!
Our Curated List of Medical Journalists and Writers
Dr. Sanjay Gupta (@drsanjaygupta) — Dr. Sanjay Gupta is CNN's Chief Medical Correspondent and a practicing neurosurgeon. He's also a New York Times bestselling author and has reported on a wide range of medical and health-related topics.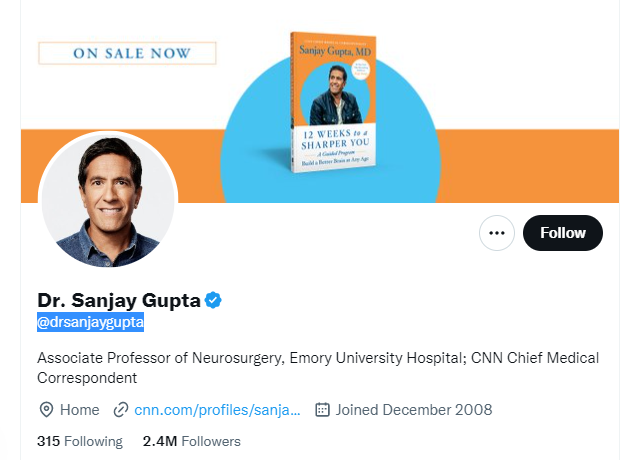 Pauline W. Chen, MD (@paulinechen) — Pauline Chen is a transplant surgeon and writer who writes a regular column for the New York Times. She has also authored several books on medical topics.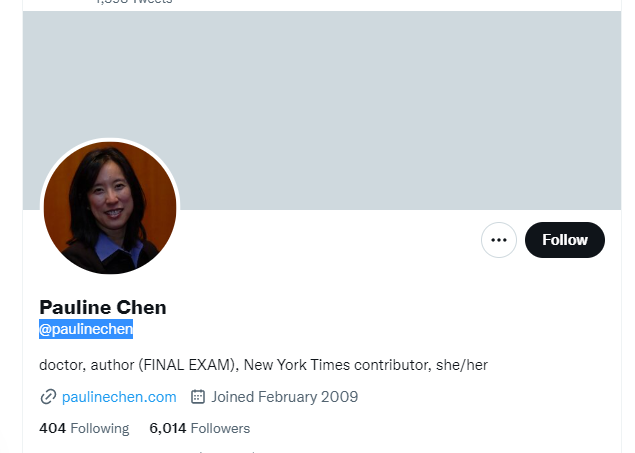 Eric Topol (@EricTopol) — Eric is a cardiologist and digital medicine expert, who has written several books on the intersection of technology and healthcare. He is the founder and director of Scripps Research, which is a non-profit medical research facility.
Eric is the Editor in Chief at Medscape, a website providing clinicians with medical information and news. The site also provides continuing education for healthcare providers and professionals.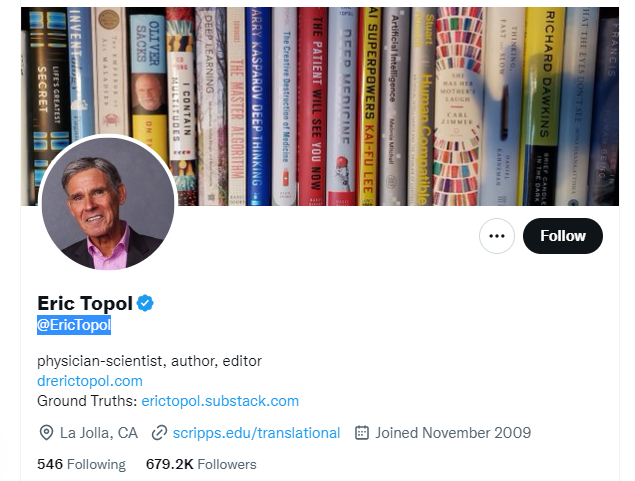 Maryn McKenna (@marynmck) — Maryn is a medical journalist and author who focuses on public health and medicine, global health (Covid-19), and food safety.
She is a senior writer at WIRED. She has written for numerous other publications including The New York Times Magazine and The Atlantic. And she also features in top science publications, including Smithsonian, Scientific American, and Nature. You can check out her bio for a full list of her publications.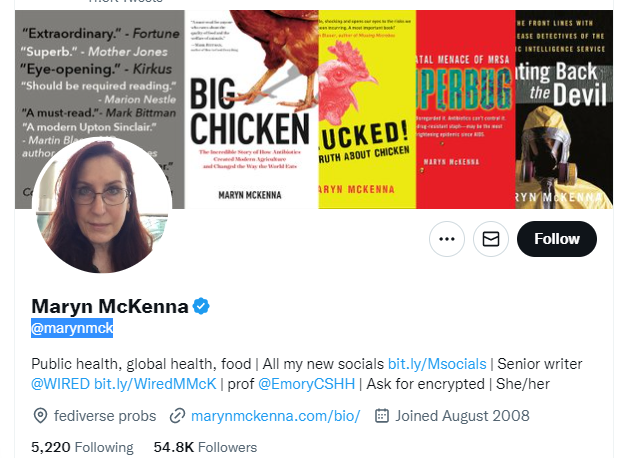 Austin Frakt (@afrakt) — Austin is a health economist and healthcare journalist. He is the founder and Editor in Chief of The Incidental Economist blog, which is dedicated to health economy and policy.
He has contributed to The New York Times and Bloomberg as a means to translate academic research into relevant policy. He is also the Editor in Chief of Health Services Research, an academic journal.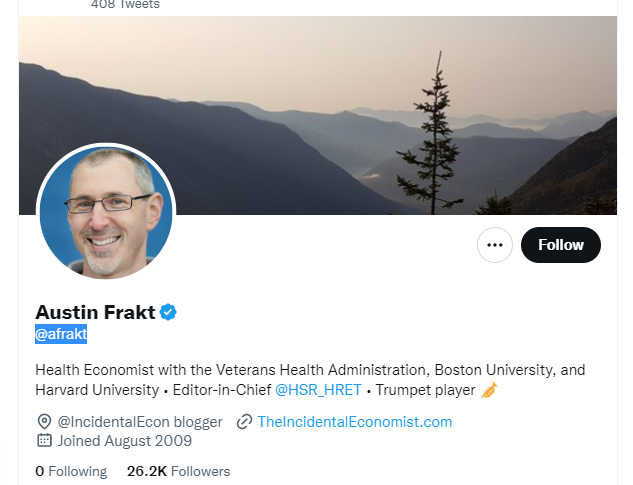 Ed Young (@edyong209) — Ed Young is a healthcare reporter, science journalist, and author. He is a science staff writer at The Atlantic. He recently won the Pulitzer for Explanatory Reporting for his coverage of the Covid-19 pandemic.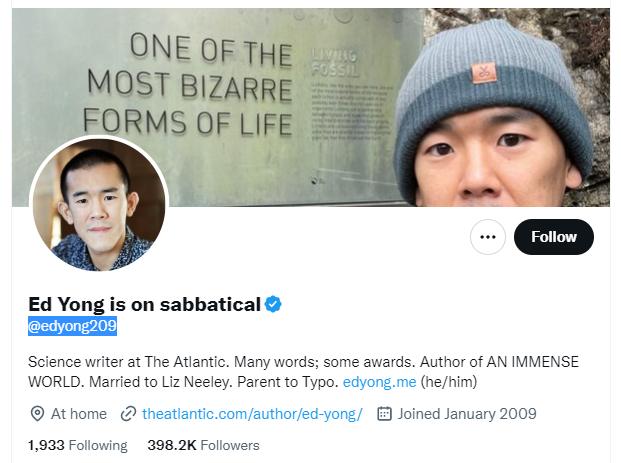 Julie Rovner (@jrovner) — Julie is the Chief Washington Correspondent for Kaiser Health News (KHN). She is also the host of their podcast, "What the Health?," where she is joined by other medical journalists and healthcare reporters to talk about health policy in Washington D.C. Before joining KHN, Julie was a longtime reporter for NPR.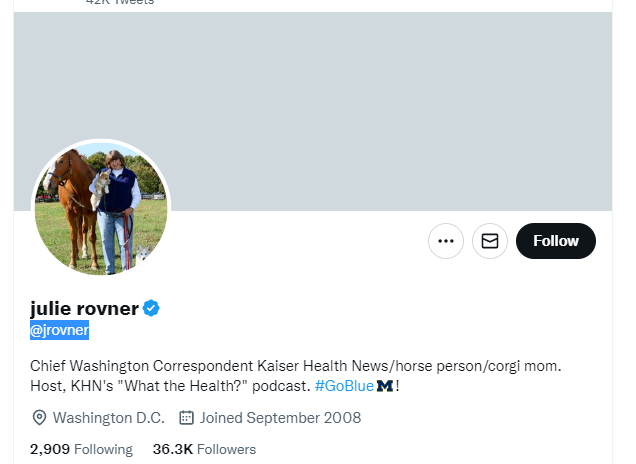 John Mandrola (@drjohnm) —John is a cardiologist and a well-known medical blogger. He writes for Medscape and hosts the podcast This Week in Cardiology. While currently busy writing other places, John's personal website and Substack profile are other ways to keep up with his work.
Sarah Kliff (@sarahkliff) — Sarah Kliff is an investigative journalist at The New York Times, where she focuses on the American healthcare system and how policy impacts society. Her current project is the high cost of Covid-19 treatment and testing. In the past, Sarah was a Senior Correspondent for Vox.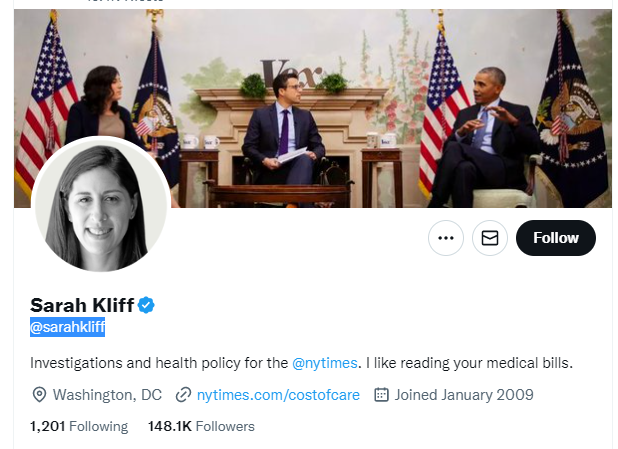 Dr. Vin Gupta (@VinGuptaMD) — Dr. Vin Gupta is a critical care pulmonologist and intensivist, political commentator, and medical expert. He is currently a medical analyst for both NBC News and MSNBC. Plus, he serves as Amazon's Senior Principal Scientist.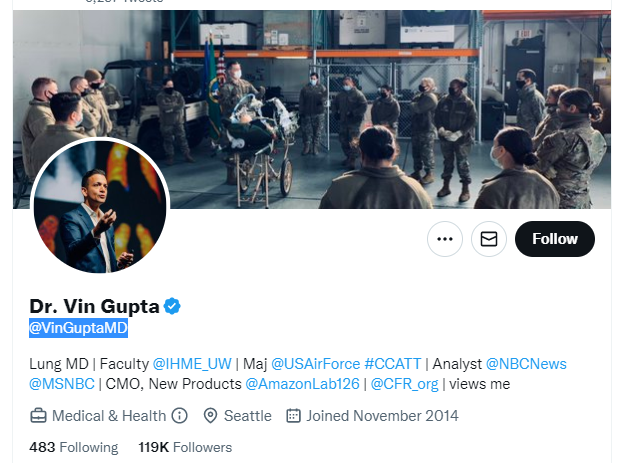 Dr. Leana Wen (@DrLeanaWen) — Dr. Leana Wen is a contributing columnist at The Washington Post where she writes about health policy and public health issues. She is also an on-air medical analyst at CNN, an emergency physician, and a professor of health policy and management at George Washington University.
Formerly, she was the Baltimore City Health Commissioner and the President of Planned Parenthood. Her personal website gives a fuller look into her many accomplishments and activities.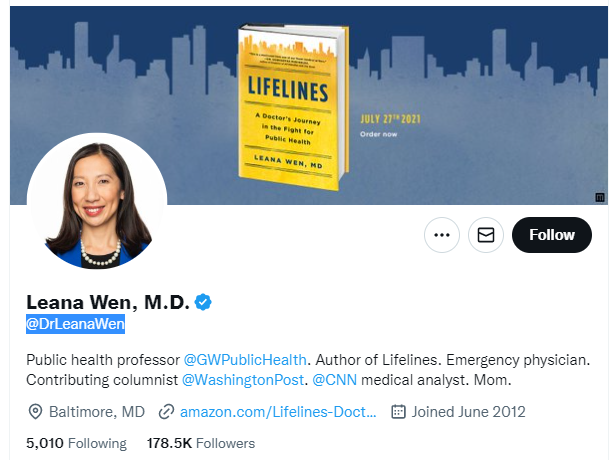 Ezekiel Emanuel (@ZekeEmanuel) — Ezekiel Emanuel is a bioethicist, oncologist, and health policy expert. He is known for his research and work on the ethics of healthcare.
Ezekiel writes for many peer-reviewed medical journals, including The Journal of the American Medical Association (JAMA) and The Lancet. But he also is a regular contributor to publications like The Atlantic and The New York Times. He is also the Vice Provost at the University of Pennsylvania.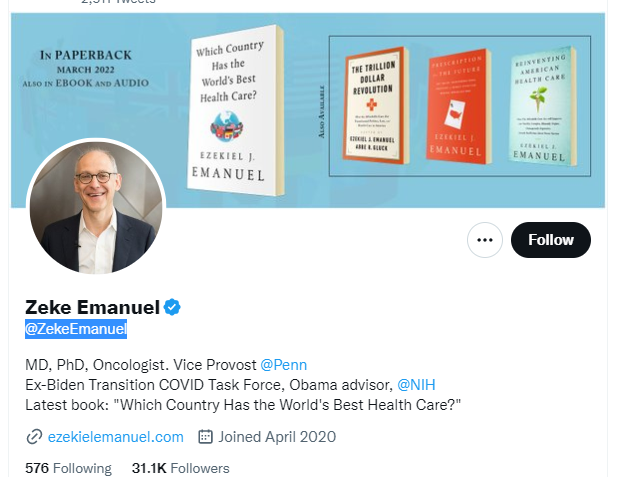 Dr. Rishi Manchanda (@RishiManchanda) — Dr. Rishi Manchanda is a primary care physician, author, and speaker who focuses on addressing the social determinants of health through community-based interventions. He is the founder of the HealthBegins social impact company. He has been recognized as one of Forbes' 30 Under 30 in Healthcare.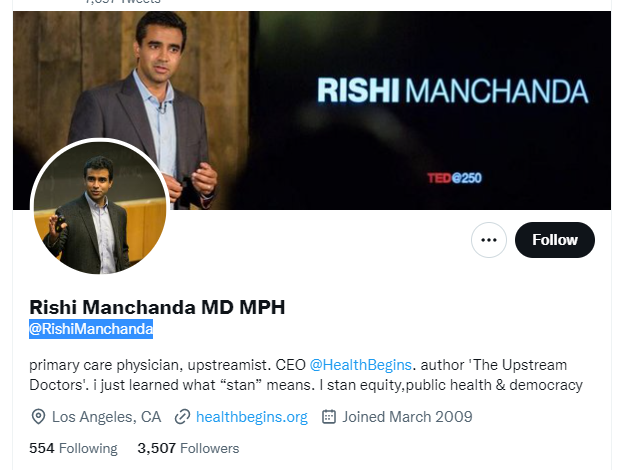 Dr. Elisabeth Rosenthal (@RosenthalHealth) — Elisabeth is a physician, medical journalist, and author who writes extensively about the American healthcare system. She is currently the Editor in Chief of Kaiser Health News. Formerly, she was a healthcare reporter for The New York Times, where she still contributes Op-Ed pieces.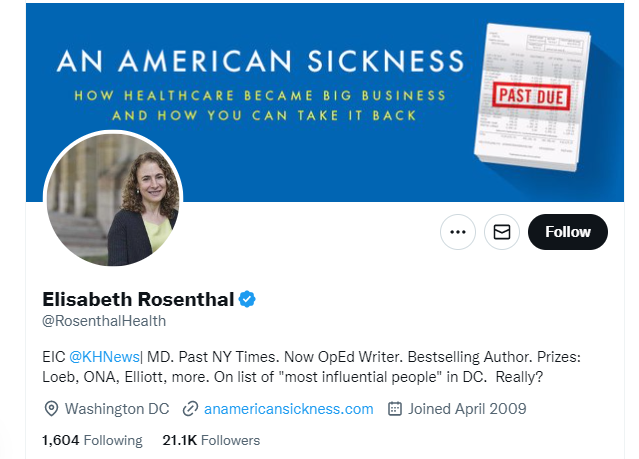 Dr. Abdul El-Sayed (@AbdulElSayed) — Dr. Abdul El-Sayed is a doctor, politician, author, and public health expert. He is a political contributor and commentator at CNN and is a contributing writer at The New Republic. He also hosts a podcast called "America Dissected," which explores how everything from culture and politics to the media shapes health.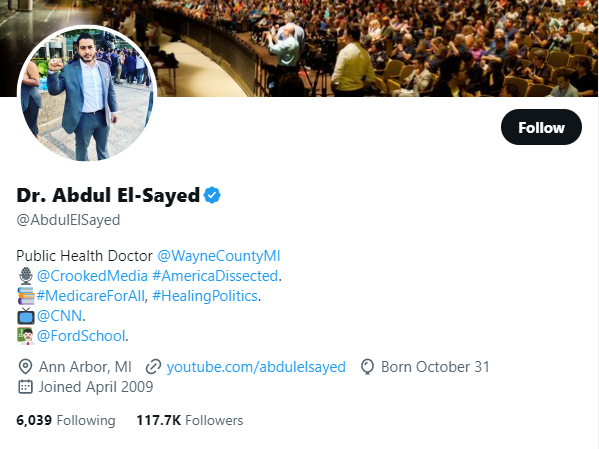 Dr. Siddhartha Mukherjee (@DrSidMukherjee) — Dr. Siddhartha Mukherjee is a physician, scientist, and author who writes about the history and future of medicine. You may know him as the Pulitzer Prize-winning author of The Emperor of All Maladies: A Biography of Cancer. But he is also a writer for The New Yorker and a columnist at The New York Times.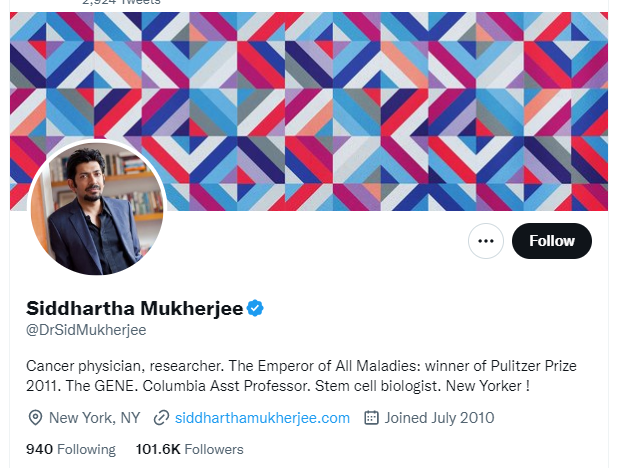 Dr. Danielle Ofri (@danielleofri) — Dr. Danielle Ofri is a physician, author, and researcher who writes about the human side of medicine. She is the editor of the Bellevue Literary Review and a primary care doctor at Bellevue Hospital in New York City.
Her writing also regularly appears in publications such as The New York Times, The New Yorker, and The Atlantic. In her free time she writes books. She is the author of several, including What Patients Say, What Doctors Hear.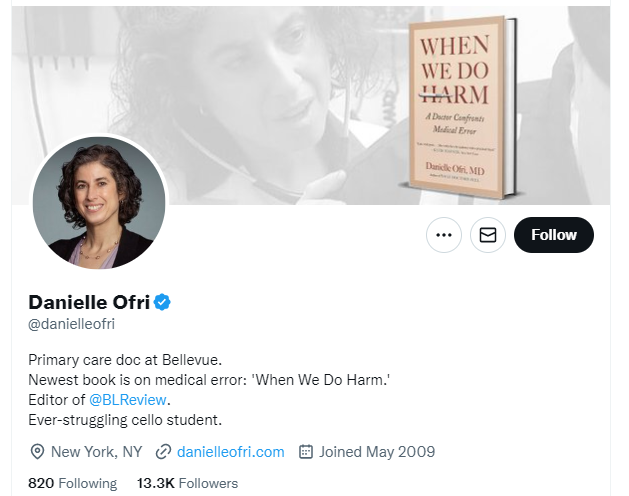 Final Thoughts
These are the leading voices in the healthcare industry and are great connections to have if your offer includes a trending healthcare product or service.
Plus, following the top medical journalists and healthcare reporters will help you keep up with the latest trends and developments.
And with this list, you can be sure you're getting the quality and up-to-date information you need. 
Want more tips for your PR strategy? Take a look at Intelligent Relations' DIY PR Platform and let us help.