PR Reporting – How to Use Data to Get Better Results [+ 3 Examples]
You've got the public relations strategy in place.
But how do you know if your efforts are paying off? How do you know if your existing PR reporting strategy is accurate and consistent?
By analyzing key metrics and data, PR reports help you gauge the impact and effectiveness of your PR strategies and efforts.
A PR report isn't just about numbers and graphs.
It guides strategic decisions and connects creative storytelling to measurable outcomes.
The ability to dissect, analyze, and interpret PR data separates the ordinary from the extraordinary.
That's why this article explores the importance of PR reporting, the impact it has on decision making, and what you need to know to do it right.
Here's what you'll find:
What PR is PR Reporting?
Types of PR Reports
What Goes Into PR Reporting
Basic PR Reporting Skills
The Best PR Reporting Tools
Examples of PR Reporting
Not sure how to get started with PR reporting?
Let us help! Book a consultation with a PR expert, and we will help you set up a PR report that best showcases your results.
What is PR Reporting?
Let's start with the basics.
What is PR reporting?
PR reporting is the process of analyzing and evaluating the impact and effectiveness of your PR campaigns. It involves measuring and tracking various metrics and data points, including reach, engagement, and performance. You'll gain insight into the success of PR strategies and your return on investment (ROI).
PR reporting activities include:
Monitoring media coverage.
Analyzing social media metrics.
Tracking website traffic.
Measuring brand sentiment.
Evaluating the impact on key performance indicators (KPIs).
Here's an example of a media coverage report from Preston's dashboard: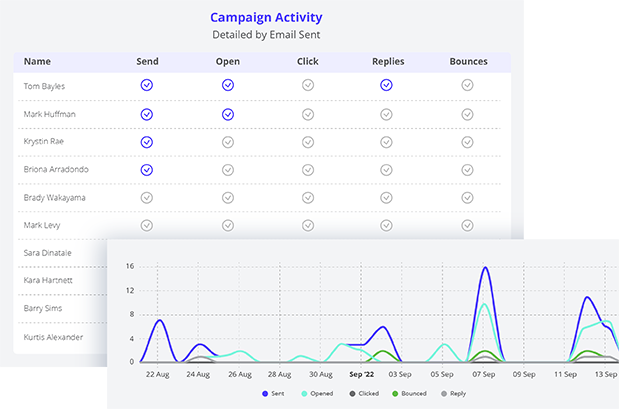 Why is PR reporting important?
PR reporting helps you quantify the value and ROI of your PR activities. That's crucial if you want to do the following:
Justifying PR Budgets
Demonstrating Success to Stakeholders
Informing Future Decision Making
Being Accountable and Transparent
Seeing Continuous improvement in PR Efforts
PR reports showcase the impact of PR activities to stakeholders, including clients, executives, and investors. It allows you to present tangible evidence of how your PR efforts have contributed to the organization's goals, such as increased brand visibility, improved reputation, or higher customer engagement.
Want to know how much you should spend on PR? Check out our article: How Much of Your Marketing Budget Should You Really Spend on PR? It's A Lot Less Than You Think
6 Types of PR Reports for Effective PR Reporting
There are several types of PR reports that can provide valuable insights and metrics.
The most common for effective PR reporting include:
Monthly Reports: These reports provide a monthly snapshot of PR activities and outcomes. They typically include key metrics, media coverage summaries, social media engagement data, and any notable PR initiatives or campaigns.
Quarterly Reports: These reports provide a more comprehensive overview of PR efforts and results over a three-month period. They often include a summary of media mentions, PR campaign highlights, KPIs, and PR strategies and their effectiveness.
Annual Reports: These reports offer a comprehensive review of PR activities and achievements throughout the year. They typically include an overview of major PR campaigns, media coverage analysis, stakeholder engagement, brand reputation highlights, and future PR goals and strategies.
Campaign Reports: These reports focus specifically on the outcome of a particular PR campaign or initiative. They provide insights into campaign objectives, target audience reach, media coverage, social media impact, and overall campaign success or areas for improvement.
Analytics Reports: These reports dive deep into data-driven insights and analytics to measure a PR campaign's effectiveness. They often include metrics such as website traffic, audience demographics, social media engagement, and other relevant KPIs.
Crisis Management Reports: These reports document the handling of a PR crisis, detailing the steps taken, strategies implemented, and outcomes achieved. They often include a timeline of events, crisis response evaluation, media monitoring, and lessons learned for future crisis management preparedness.
What Goes Into PR Reports?
PR reporting involves various elements that help assess the effectiveness and impact of PR efforts. Here are some key components typically included in a report:
Key Performance Indicators (KPIs)
KPIs are measurable values that demonstrate the success of PR activities.
They provide measurable metrics that allow you to track your PR campaign's impact.
Media impressions metrics are great KPIs for measuring your PR efforts. They're the number of times your PR message is potentially seen or heard. It allows you to assess the effectiveness of your PR campaigns in terms of generating visibility and creating awareness.
For example, they can include the number of media mentions, the reach and engagement of press releases, the increase in website traffic, or the growth in social media followers. KPIs also provide insights into audience engagement, brand visibility, and campaign performance.
Social Media Analytics
Social media analytics allow you to monitor social media campaign performance. That includes reach, impressions, and engagement. It also provides valuable insights into your audience's demographics, behaviors, and preferences. This can help you tailor your messaging to resonate with your audience, resulting in higher engagement.
Website Analytics
Website analytics allow you to track and measure KPIs such as website traffic, visitor behavior, and conversion rates. It also provides valuable insights into your website visitors, including demographics, geographic location, and browsing habits. This helps you better understand your target audience and tailor your PR marketing efforts accordingly.
Share of Voice
Share of voice is a crucial metric in PR reporting, as it provides valuable insights into the effectiveness and impact of your PR efforts. It measures the proportion of media coverage you receive compared to your competitors.
A high share of voice indicates a strong presence in the media landscape, which can lead to increased brand recognition, credibility, and trust among target audiences.
Monitoring share of voice over time allows you to track the impact of your campaigns and initiatives, enabling you to make data-driven decisions and optimize future PR efforts.
Here's an example of share of voice:
Brand A has achieved a significant share of voice on social media platforms. Their brand gets mentioned or featured in 50% of the relevant content consumed by their target audience.
PR Campaign Analysis
PR campaign analysis plays a crucial role in PR reporting, serving as a vital tool for measuring your PR campaign's effectiveness and success.
It allows you to evaluate the impact of your efforts, gauge the reach and engagement of your target audience, and determine the ROI of your activities.
Visuals and Data Presentation
Visuals and data presentation play a crucial role in PR reporting, as they enhance understanding, engagement, and impact.
Visuals such as graphs, charts, and infographics can simplify complex data and make it easier to comprehend.
These visual representations not only simplify information, but also help readers retain information for a longer period. Additionally, visuals can evoke emotions and create a lasting impression, allowing PR reports to leave a lasting impact on stakeholders.
Want a deep dive on which PR metrics to include in your PR reports? We've got you covered! Check it out here: 10 Key PR Metrics You Must Measure to Gauge Success
What are Basic PR Reporting Skills?
You'll need certain skills to effectively measure and communicate the impact of PR efforts.
These skills involve gathering, analyzing, and interpreting data to provide meaningful insights and actionable recommendations.
Some key skills that go into PR reporting include:
Measurement Framework: This is a structured methodology used to define and organize KPIs. These KPIs measure the success and effectiveness of your PR efforts. Measurement frameworks are great for selecting, tracking, and analyzing relevant data points.
Data Analysis: Data analysis is the process of inspecting, cleaning, transforming, and modeling data. This data can come from various sources, such as media coverage, website traffic, social media engagement, and surveys. It's often used to extract meaningful insights.
Reporting Tools: These are software or applications that help collect, analyze, and present data visually. Proficiency in using PR reporting tools is necessary to streamline data collection, analysis, and reporting processes.
Storytelling: Storytelling is the strategic use of narratives to communicate your message. It involves translating data into compelling stories that showcase the impact of PR efforts. It also highlights successes, challenges, and opportunities.
Continuous Improvement: Continuous improvement is the ongoing effort to enhance and optimize your PR strategies. It involves seeking feedback, learning from past reports, and improving PR reporting processes. The goal is to enhance the effectiveness and relevance of your measurements.
Not sure how to draw insights from PR analytics? Then you'll want to check out our guide. Read more here: 7 Step Guide to PR Analytics: Unveiling Insights for Strategy Enhancement
The 8 Best PR Reporting Tools for Various Data Points
There are several effective tools available that can help streamline and enhance PR reports. Below, you'll find a list of the most popular options.
Google Analytics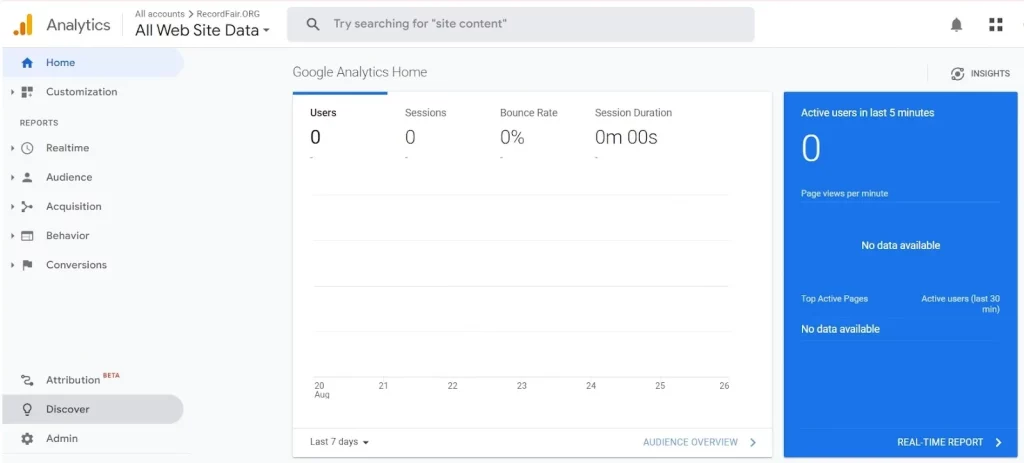 Google Analytics provides data and metrics that can help you:
Track web traffic, user engagement, and audience behavior.
Gain a deep understanding of how your target audience interacts with your website.
Track referral sources, user demographics, and conversion rates.
This data can then be used to create comprehensive and data-driven PR reporting, demonstrating the value and impact of PR efforts to clients or internal stakeholders.
Sprout Social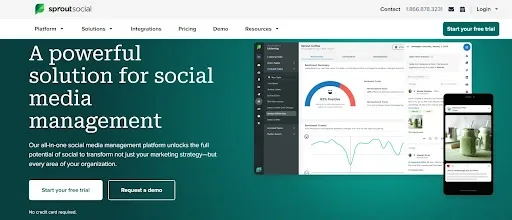 Sprout Social allows you to track and analyze your PR campaigns on social media, measure brand sentiment, and monitor media mentions in real time. Its robust reporting capabilities allow you to generate comprehensive reports that showcase the impact of your PR efforts, providing valuable insights into audience engagement and sentiment.
Piktochart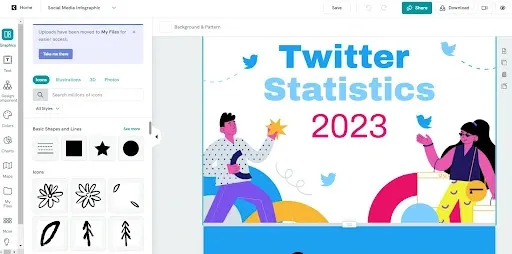 Piktochart is an intuitive and user-friendly online tool that allows you to create visual content. This includes infographics, presentations, and reports. It comes with a variety of customizable templates, icons, images, and fonts. Piktochart empowers you to communicate your ideas and data in a visually appealing and engaging way.
Piktochart is a great tool for making your PR reports visually appealing and easy to understand. It can enhance your storytelling and allow you to connect with your audience.
Talkwalker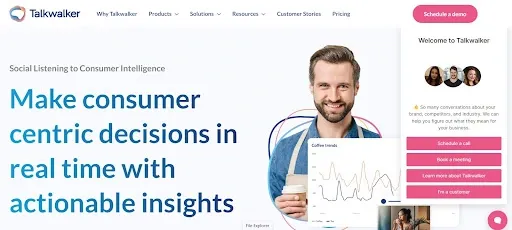 Talkwalker provides comprehensive insights and analytics to help you measure your PR impact. With Talkwalker, you can track and analyze media coverage, social media mentions, and online sentiment to gauge the success of your PR campaigns.
The platform offers real-time monitoring and customizable dashboards, allowing you to easily visualize and share data with stakeholders.
With advanced features like competitive benchmarking and influencer identification, Talkwalker empowers you to make informed decisions and optimize your PR strategies.
Mention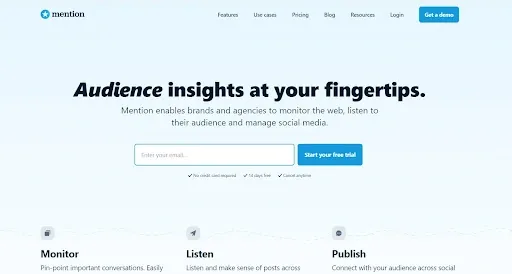 Mention enables you to track and monitor all of your media mentions in real time. This allows you to stay on top of your brand's reputation.
Its advanced analytics provide valuable insights into the reach, sentiment, and impact of every mention, helping you gauge the success of your PR campaigns.
Mention also gathers all your data in one place, simplifying the PR reporting process. With customizable reports and easy-to-understand visualizations, you can quickly create professional PR reports that impress stakeholders.
PowerPoint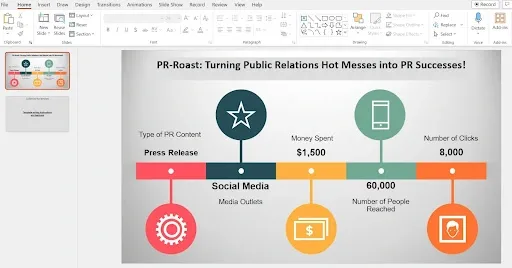 With its user-friendly interface and customizable features, Microsoft PowerPoint allows you to effectively communicate your PR data and insights to stakeholders. By using PowerPoint's visual elements (e.g., graphs, charts, and images) you can present complex information in a clear and engaging manner.
Additionally, PowerPoint offers various formatting options, allowing you to create a cohesive and professional-looking report. This makes it easier for stakeholders to follow along and understand your key messages.
Canva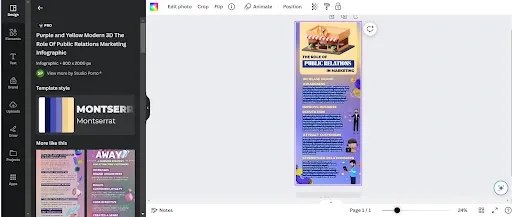 With just a few clicks, you can use Canva to design eye-catching visuals that effectively communicate your PR achievements, campaign insights, and media coverage.
From attractive infographics to engaging charts and graphs, Canva offers a wide range of templates and customization features to fit your specific PR reporting needs.
Prezi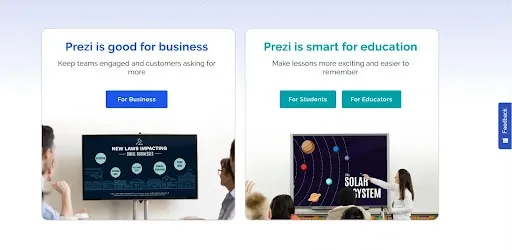 With Prezi, you can create dynamic and visually engaging presentations that will captivate your audience and effectively communicate your PR data.
Prezi offers a variety of features that can enhance your PR presentations. That includes fluid zooming and panning, as well as interactive charts and graphs.
Pro Tip: Don't want to cough up the cash for PowerPoint? Google Slides is free and works just as well, giving you many of the same features and options. Google Slides is also shareable.
Want a full list of the best PR tools for 2023? We've got a list that should have everything you need! Check it out: 10 Best PR Tools That You Should Know About
3 Examples of What to Include in Your PR Reports
ByteMe Technologies Achieves Record-breaking Media Coverage for New Product Launch

Generated over 200 media mentions across print, online, and broadcast platforms.
Secured coverage in top-tier publications such as Forbes, The Wall Street Journal, and TechCrunch.
Reached an estimated audience of 5 million through media placements.
Garnered positive sentiment in 90% of media coverage, highlighting the excitement surrounding the product launch.
Increased brand visibility by 50% compared to previous campaigns.

Non-profit Organization – The Generosity Gurus – Drives Awareness and Donations Through Strategic PR Efforts:

Organized a successful press conference that attracted major local news outlets, resulting in prime-time television coverage and front-page newspaper features.
Implemented a targeted social media campaign, resulting in a 200% increase in online donations.
Secured speaking opportunities at industry conferences, reaching key stakeholders and potential donors.
Collaborated with influencers and bloggers, resulting in widespread online coverage and increased engagement.
Achieved a 40% increase in website traffic and a 30% boost in overall donations compared to the previous year.

PR Campaign by The Wacky Shop Boosts Sales and Enhances Brand Reputation

Launched a creative and eye-catching PR campaign that gained significant traction on social media, with over 10,000 shares and likes within the first week.
Collaborated with local influencers who endorsed the brand, resulting in a 25% increase in foot traffic to the stores.
Secured media placements in lifestyle magazines and influential fashion blogs, leading to a 15% increase in online sales.
Implemented a crisis management strategy during a product recall, effectively mitigating negative publicity and maintaining brand trust.
Achieved a 20% increase in overall sales and improved brand reputation among consumers.
Key Takeaways
PR reporting should embrace data and analytics to provide meaningful insights. It should track media impressions, reach, engagement, and sentiment analysis. You can use these metrics to measure the impact of your PR efforts. Plus, you can demonstrate the value these metrics bring to your brand or organization.
When presenting PR reports, it's important to communicate key findings in a clear and concise manner. Use visuals, charts, and graphs to make the data more digestible. Focus on highlighting the most significant results and trends. This will effectively convey the story behind the numbers.
PR reporting should always tie back to your objectives. By aligning PR metrics with your goals and KPIs, you can demonstrate the success of your PR efforts. This helps build credibility and ensures that PR efforts align with your overall strategy.
Still not sure how to get started with PR reporting? Let us help! Simply book a free consultation with us to get expert insight into how to start or improve your PR reports.