19 Top Tech Journalists in 2023 Full List
As we move into 2023, tech writers and journalists are already sharing the top trends in the industry. 
The reporters on our list of top tech journalists in 2023 are experts at staying on top of news and developments on all things technology.
Top Tech Trends to Watch in 2023
Artificial Intelligence — AI is everywhere! With the emergence of ChatGPT, which uses data to generate responses based on information input, and the continued use of systems like Google Home and Amazon Alexa, automation is here to stay. 
Blockchain and Cryptocurrency — Blockchain technology offers increased security in financial transactions because of its decentralized nature. So, despite crypto winter, we haven't seen the last of blockchain technology.
Virtual and Augmented Reality — Consumers are continuing to seek more immersive experiences. So, being immersed in a new environment and enhancing a user's environment are both developing trends in technology.
Cybersecurity — As things become more and more digital, users seek increased security. Laws and regulations regarding cookies and user data collection are finally starting to take hold.
With that in mind, our list of technology journalists covers all areas of the industry. Whether you're interested in ethics and cybersecurity, or the intersection of pop culture and technology, you are bound to find a journalist that matches your needs and interests. 
Supercharge Your PR Efforts with Artificial Intelligence
Amplify your news and elevate your brand with AI-powered pitching. Access our entire journalist database + easy-to-use tools – free for 14 days when you sign up now!
Our Curated List of the Top Tech Journalists
Ben Thompson (@benthompson) — Ben Thompson is the founder of Stratechery, a website that focuses on analyzing the strategies of tech companies. He is also the host of two tech podcasts, Dithering and Sharp Tech. Ben's writing often delves into the business aspects of technology, and he has a particular focus on the intersection of technology and media.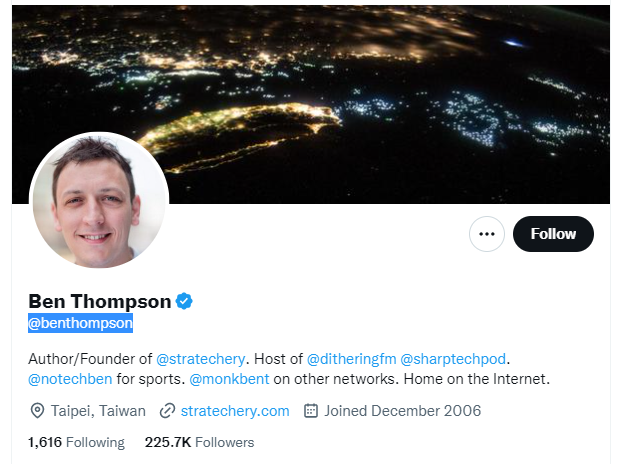 Kara Swisher (@karaswisher) — Kara is currently a Contributing Editor at New York Magazine, and hosts the podcasts On with Kara Swisher and Pivot. Until 2022 she was a columnist for the New York Times where she hosted the podcast Sway. Kara has covered the tech industry for more than two decades. She has a reputation for conducting tough, no-holds-barred interviews with some of the biggest names in tech.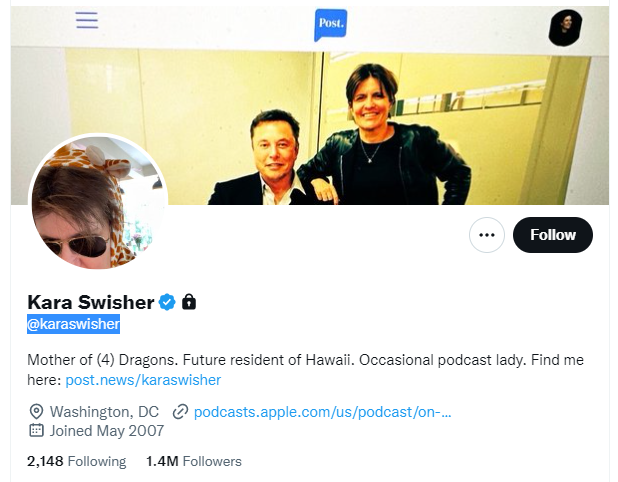 John Gruber (@gruber) — John is the writer and publisher of the popular technology website Daring Fireball. He has been writing about Apple and technology since the early days of the company, and his insights into the company and its products are highly respected in the industry. He is known for his unique and witty writing style and provides a unique perspective on the Apple ecosystem.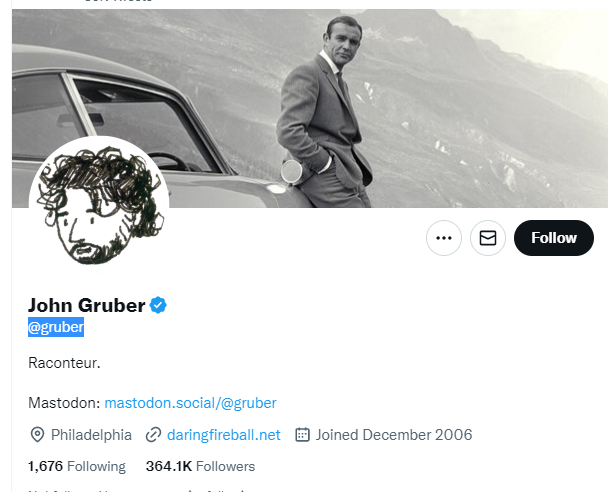 Nilay Patel (@reckless) — Editor-in-chief at The Verge, Nilay Patel is a highly respected voice in the technology industry. He is a contributor for CNBC, host of Decoder, and co-host of The Vergecast. He has a particular focus on consumer technology and is known for providing in-depth reviews of some of the latest and greatest gadgets.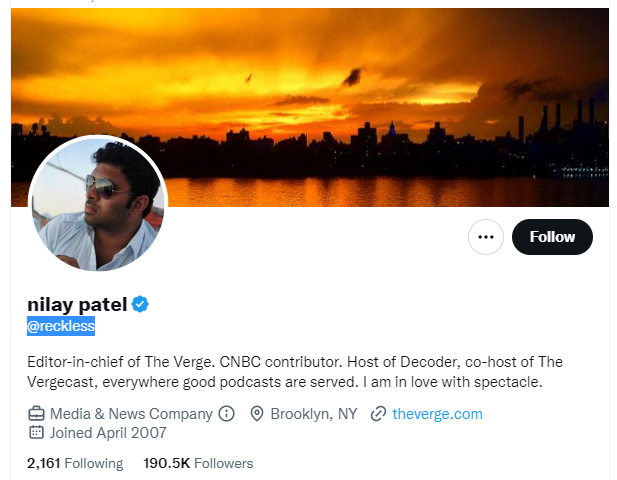 Anil Dash (@anildash) — Anil is a technology blogger and entrepreneur. Despite stepping down as CEO of the Glitch blog, Anil still runs the team behind the tech publication, which is now a part of Fastly. He is known for his insightful writing on technology and its impact on society. He is also known for his work on building a more ethical and humane technology industry.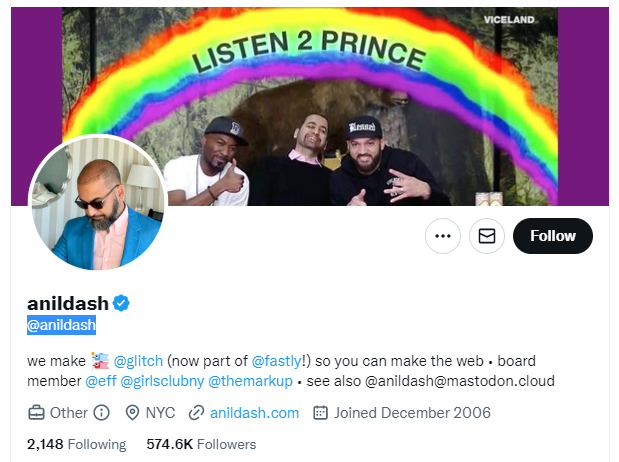 Mary Jo Foley (@maryjofoley) — Mary Jo Foley writes about Microsoft and Windows-related topics for Directions on Microsoft. She has been covering Microsoft for more than two decades and has a reputation for providing accurate, in-depth information about the company and its products.
Brian Krebs (@briankrebs) — Brian is the founder of KrebsOnSecurity, a website that focuses on computer security and cybercrime. He is known for his investigative reporting on some of the biggest security breaches and cyberattacks of the past few years and has a reputation for being one of the most reliable sources of information on cybercrime.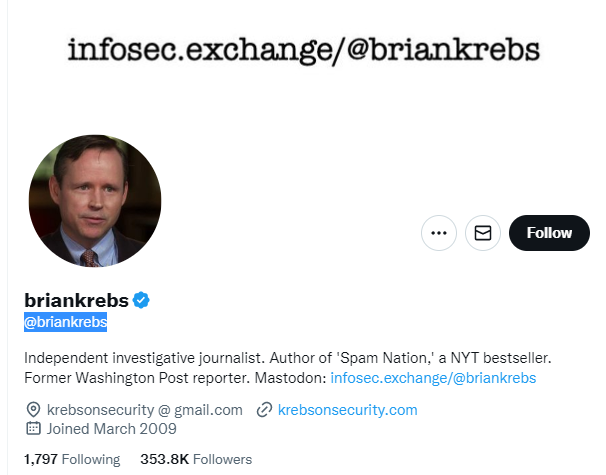 Horace Dediu (@asymco) — Horace is the founder of Asymco, a website that focuses on analyzing the mobile phone industry. He is known for his in-depth and insightful analysis of Apple and its business strategies. Plus, he is a respected voice in the tech industry with a unique perspective on the mobile industry and its future.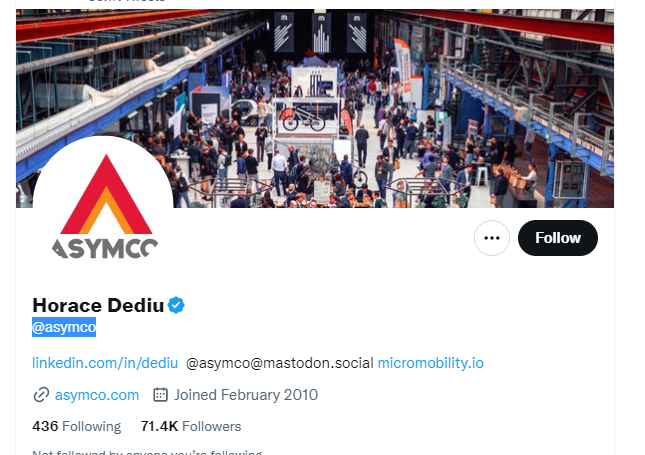 Om Malik (@om) — Om is the founder and former senior writer of tech blog Gigaom and current Partner Emeritus at True Ventures. He now publishes biweekly on his personal tech blog, On My Om, which focuses on tech and the future. Om is also a regular speaker at technology conferences and has been covering the industry for over 20 years.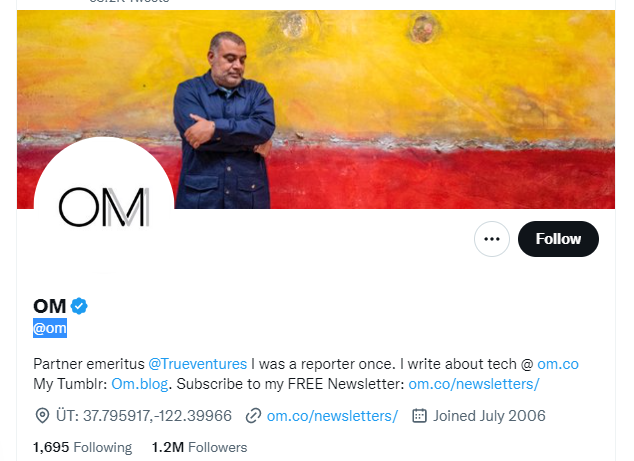 Ina Fried (@inafried) — As the Chief Technology Correspondent for Axios, Ina covers the intersection of technology and politics, including the regulatory and policy issues facing the tech industry. She previously covered the industry for Re/code and All Things Digital.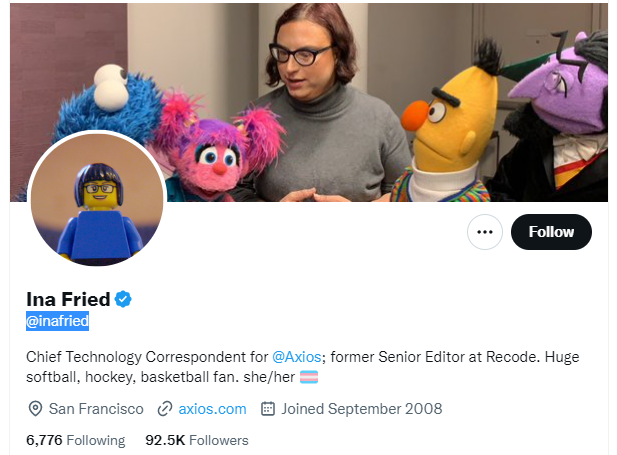 Leo Laporte (@leolaporte) — Known as the "Tech Guy," Leo is a radio and podcast host and author. He covers a wide range of technology topics from consumer electronics to software development. He is also the founder of TWiT.tv, a network of technology podcasts.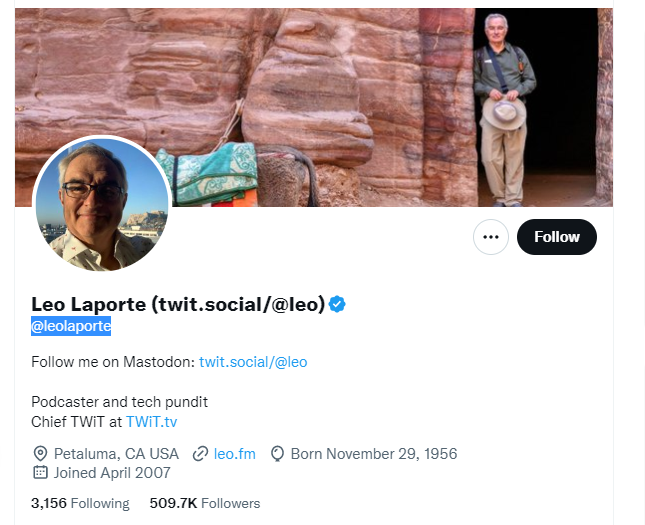 Anand Giridharadas (@AnandWrites) — Author of Winners Take All, Anand writes and speaks on the intersection of technology, business, and politics. His focus includes the impact of technology on society and the future of work. Anand is a former writer for The New York Times, and is the publisher of The Ink newsletter.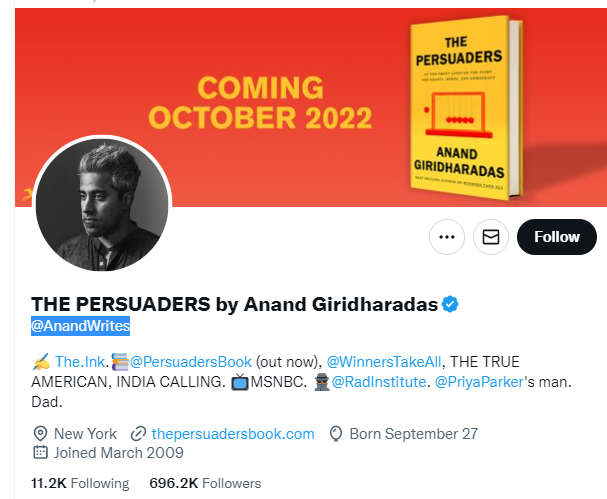 Alex Wilhelm (@alex) — Editor in Chief of Techcrunch+, Alex covers the business of startups and venture capital. He was also Editor in Chief for Crunchbase News. Plus, he has written for publications like TechCrunch and The Next Web and has a particular interest in enterprise software and financial technology.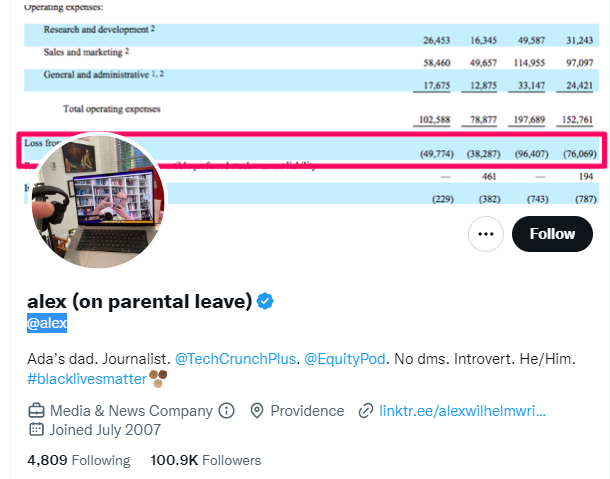 Casey Newton (@CaseyNewton) — Casey Newton is a journalist and blogger. He writes about the impact of social media and digital platforms on politics, culture, and the media industry. He is currently a contributing editor at The Verge and founder and editor of Platformer, a daily newsletter about Big Tech and democracy. Plus, he cohosts the Hard Fork podcast for The New York Times.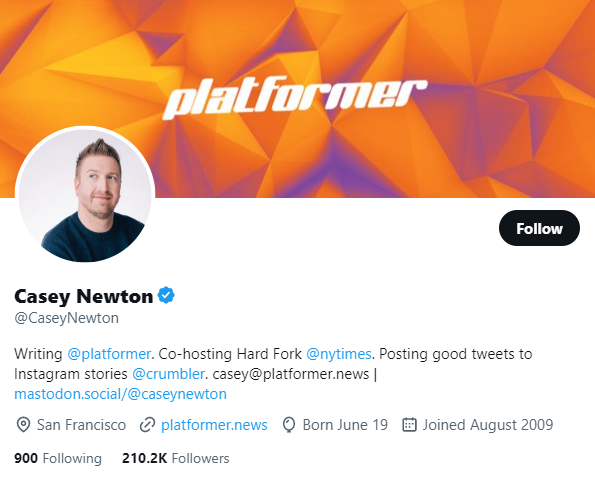 Emily Chang (@emilychangtv) — Emily is a journalist and author who focuses on the intersection of technology and culture. She is the author of the book Brotopia: Breaking Up the Boys' Club of Silicon Valley. She is a host and executive producer at Bloomberg Technology. Emily has interviewed some of the biggest names in technology, including Mark Zuckerberg, Bill Gates, and Elon Musk.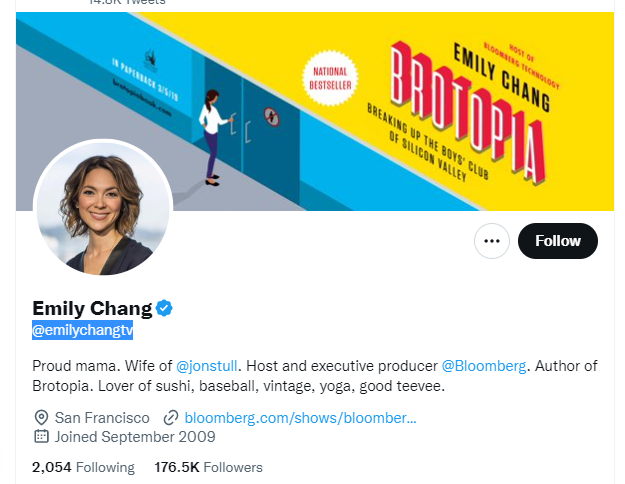 Shira Ovide (@ShiraOvide) — Shira Ovide is a technology reporter at The Washington Post, where she writes The Tech Friend newsletter. She covers the business of technology and media, with a focus on digital platforms and online communities.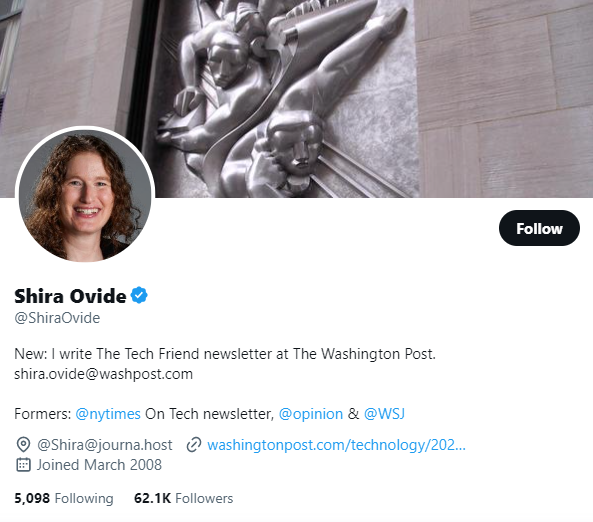 Mike Isaac (@MikeIsaac) — Mike is a technology reporter for The New York Times. He has covered some of the biggest tech companies in the world, including Uber, Facebook, and Google. He is also the author of the book Super Pumped: The Battle for Uber.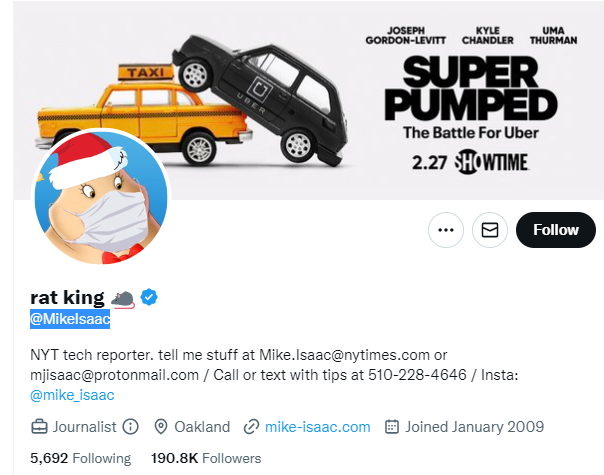 Rani Molla (@ranimolla) — Rani is a Senior Correspondent at Recode by Vox, covering technology and its impact on the economy. She has written extensively about the gig economy, the future of work, and the role of technology in shaping our lives.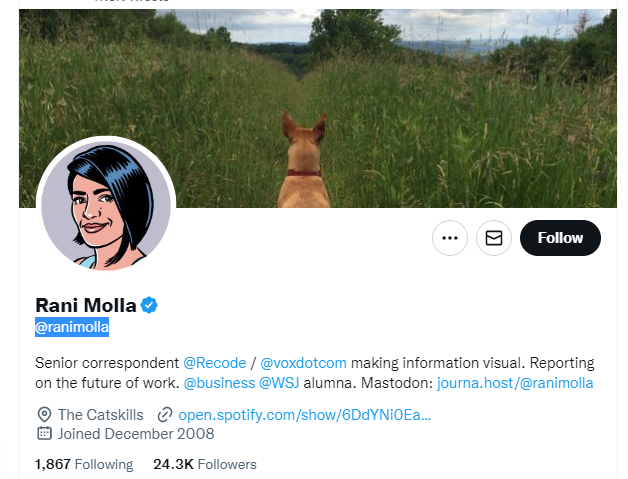 Leigh Cuen (@La__Cuen) — Leigh is a technology journalist who covers the impact of blockchain and cryptocurrency on society. She is a founding member of Des Femmes magazine, the Komorebi Collective, and has had bylines in TechCrunch, Business Insider, Newsweek, and many more.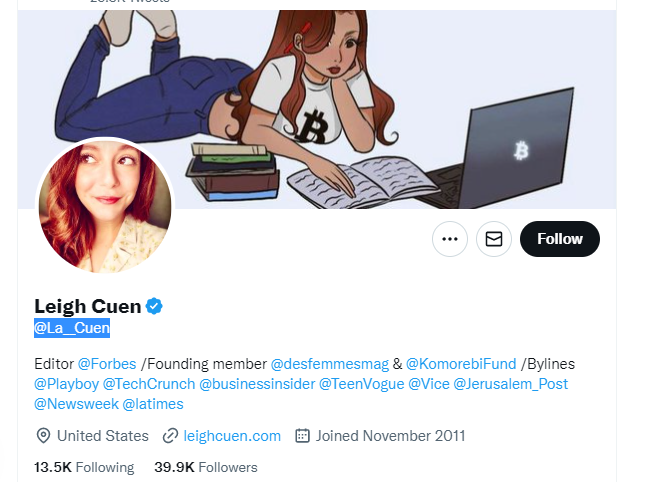 Final Thoughts on Our List of Top Tech Journalists
The technology industry is constantly evolving, with new trends and developments created every minute.
It can certainly be an exciting industry. But it's also hard to keep your finger on the pulse.
Our list of the top tech journalists is designed to help you do just that.
It covers all areas of technology in many different forms of media. That way you can use these connections to get started on your PR strategy. 
For more information on creating your own PR, follow Intelligent Relations' DIY PR Platform.