A Quick Guide to Press Release Submission Timing
So, you drafted a perfect press release to announce a very newsworthy update for your company or organization, and you're ready to submit it to media outlets. Well, what are you waiting for, you should just send it off without thinking too much, right?
Not so fast.
If you're strategic with the timing of your press release submission, you can significantly improve your chances of it getting picked up by a journalist or publication. In this guide, we'll show you the best days and times to submit a press release, as well as answer the following questions:
The World's First Affordable PR Agency Powered by AI
Pay less than the cost of 1 press release per month. Get full-stack, AI-powered PR – Our databases and AI pitching + a dedicated PR expert to manage your outreach campaigns.
What is press release distribution?
When you distribute a press release, it's sent out to various media outlets for consideration, either to journalists directly or with the help of a press release distribution service. Regardless of the method, its distribution is essential to getting the announcement covered in the media.
Since so many factors are at play in the success of a press release, often we don't consider the timing of the submission itself. Timing is crucial. Even if you crafted the perfect press release and pitch, if it's sent at the wrong time, all your hard work could be for nothing.
What is the best day to distribute a press release?
Although there isn't a one-size-fits-all answer to the question of the best day to submit a press release, some general guidelines can be applied to most situations.
For instance, it's always advisable to avoid weekends, Fridays, and public holidays. According to many PR professionals, midweek or earlier is actually optimal to submit your press release.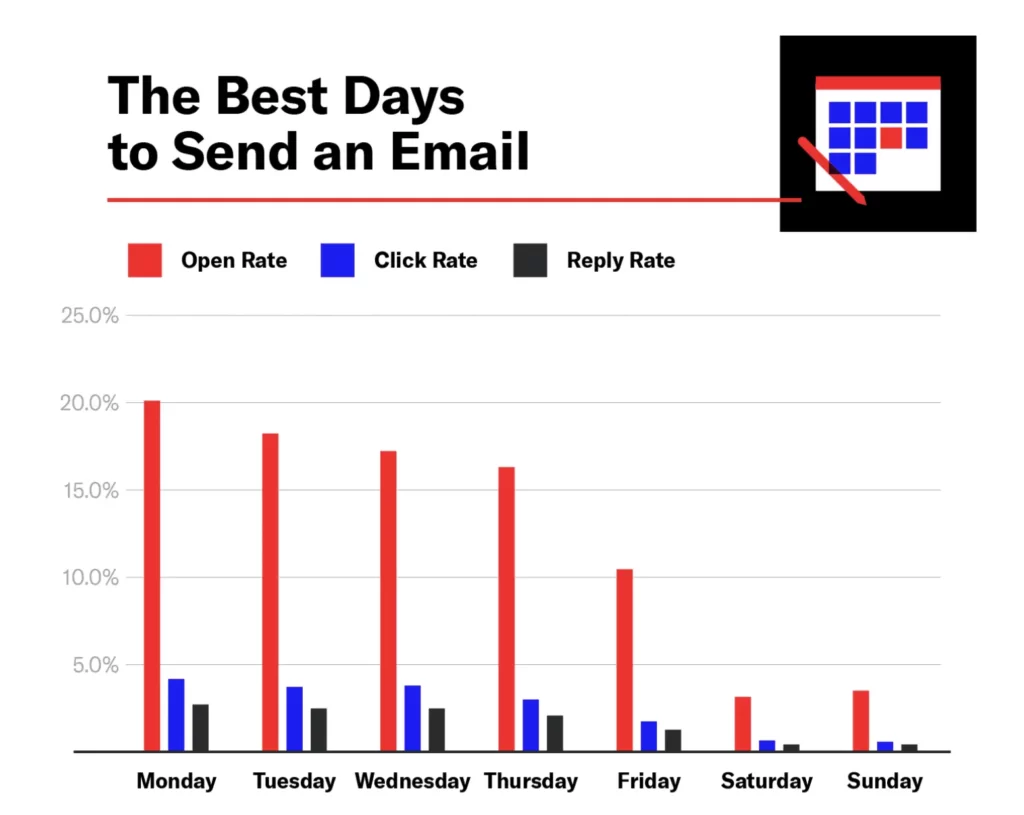 Source: Siege Media
Weekends and holidays aren't recommended for obvious reasons—most journalists aren't checking emails then. On Fridays, there's a tendency for many workplaces to shift into a weekend mode, so there's less interest in the umpteenth pitch received that week.
However, it's important to remember these guidelines aren't immovable, and in fact can vary greatly depending on the publication being submitted to, the location, and the journalist.
Even among PR experts, for example, there's no clear consensus on whether Monday is a good day to pitch or not. While many recommend avoiding it, MuckRack found that 57% of journalists actually prefer to receive pitches Monday over any other day.
A good rule of thumb when preparing to submit a press release is to research the publications you're submitting to, their locations, and the journalists you're pitching so you can ensure you send out the press release when they're most likely to read it.
What is the best time to distribute a press release?
Like the best day of the week, the best time of day to submit a press release can also depend largely on publication, location, and specific journalist.
In general, experts recommend sending a press release pitch between the contact's local hours of 10 am and 2 pm, or earlier. According to statistics, after lunch, response rates tend to decline significantly, and pitching in the late afternoon or evening is not advised.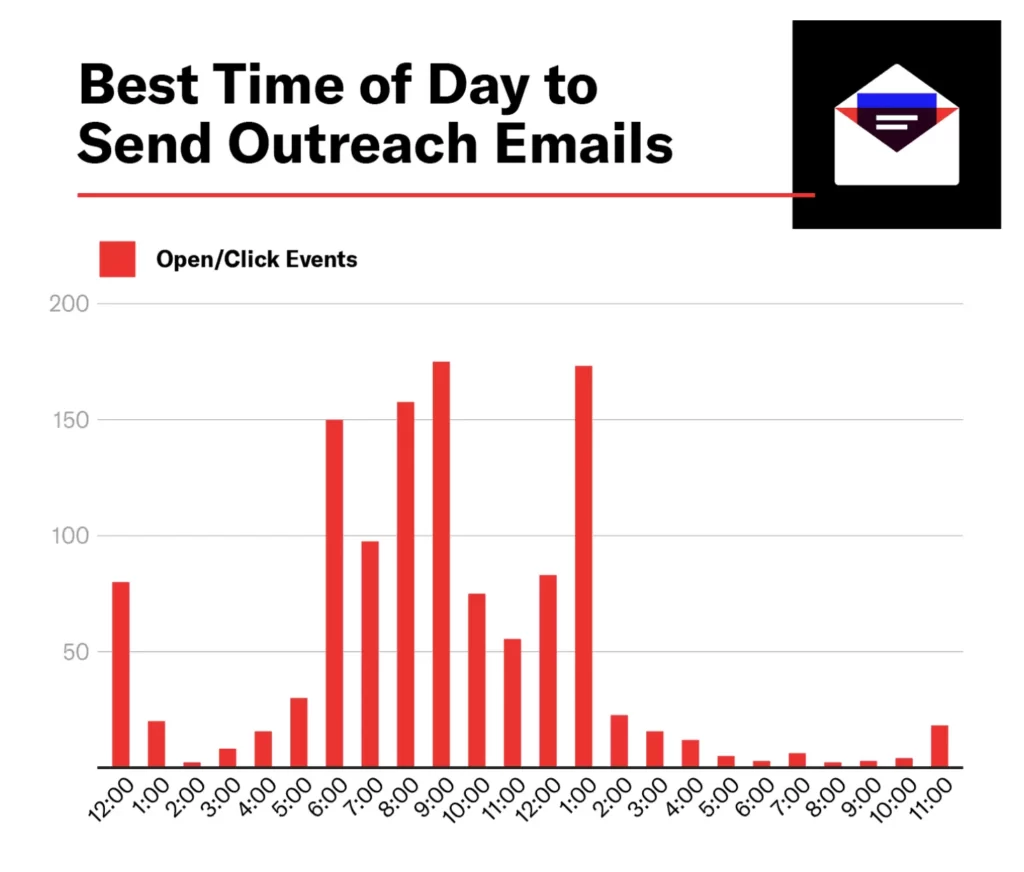 Source: Siege Media
Remember, before you hit send, keep in mind the different time zones for where you're submitting. Midday for you, for instance, might not be for the reporter you're trying to reach.
Also, take into consideration that even if general consensus is to pitch earlier in the day, the office hours individual journalists keep are potentially different. Monitoring a target contact's online activities (social media, for example) can be a clue as to when they're most reachable.
How far in advance should you send out a press release?
Another critical factor when it comes to submission timing is how far in advance of the actual announcement the press release should be sent. Well, surprise, surprise, this also depends a lot on the situation—again, where you're sending it, and also what your announcement regards.
While it's important to give a journalist enough time to schedule and execute their work, you also want to maintain a sense of relevancy and urgency.
How do you do that? Here's what we recommend:
Wrapping up on press release distribution timing
Though guidelines are helpful, when it comes to perfectly timing a press release submission, true success comes from thoroughly researching each media contact you send to.
When you begin creating relationships with these contacts, monitor and track your progress and successes. Which day did you send the latest pitch that got picked up? What time during the day did the contact respond to you? This knowledge comes only from experience.
That being said, if you're still unsure about getting started with press release submission, or press releases in general, let us help. The PR experts at Intelligent Relations have years of experience building strong media relationships and can support you every step of the way.