The Must-use Industry Format for Press Releases
Formatting is a factor that can cause your press release to either succeed or fail. Though you might have an extremely newsworthy announcement, if your press release is not put together the right way, it's actually unlikely to be picked up for media coverage.
To help you get the industry-standard press release format right, and the best chances of media attention, this guide will take you through the following:
Tips for press release structure
The World's First Affordable PR Agency Powered by AI
Pay less than the cost of 1 press release per month. Get full-stack, AI-powered PR – Our databases and AI pitching + a dedicated PR expert to manage your outreach campaigns.
What is a press release?
A press release is a newsworthy, objective, concise announcement intended to be shared in the media. It is not a description of the general state of a marketplace or an advertisement.
Companies and organizations might issue a press release in an attempt to alert the public to a new product, a new merger, a new hire, or an important event or distinction.
Getting your press release covered by media outlets has many benefits, like reaching a wider audience, gaining credibility, boosting sales, improving SEO, or attracting website traffic.
What are the different types of press releases?
While there is a standard format for press releases, and they all serve a similar purpose, not all are the same, and in fact, require slightly different structural approaches.
The Event Press Release – This notifies the public about a special upcoming or past event. It could be regarding a closed event or one that is open to the public.
The New Hire Press Release – New executive-level hires or distinct promotions within a company might be announced—only if relevant or impactful in some way.
The Product Press Release – A new product launch, or a product update, might warrant a press release explaining its significant disruption to a particular market.
The Award Press Release – This announces a newsworthy award or recognition that a company or organization has received.
The Rebranding Press Release – A press release that announces a familiar brand has changed name, logo, look and feel, or even core products or services.
The Breaking News Press Release – Usually used regarding a crisis or other significant event, providing the latest information on the situation development.
The Book Press Release – A book press release announces the release and launch of a new book and explains why it's interesting or relevant to a larger context.
The Grand Opening Press Release – A public notification about a special opening event for a business, for example—especially in a new state, country, or continent.
What is the industry-standard press release format?
There are many occasions for a press release announcement, and though, depending on the type of press release or even a publication's guidelines, some structural elements may change, the basic layout of press releases always follows more or less the same format.
Below, we've outlined a standard press release format, analyzing each component that goes into it, and explaining how these components are used in different types of press releases.
1. Header image or logo
Any press release will typically begin with the logo of the company or organization issuing the announcement. It's also becoming common to include header images as well, in which a logo can be embedded. It's a good way to catch the reader's attention, but only if it's relevant.
These images should be unique and high quality. Stock footage, for instance, that might look nice on your release but has been overused, might do more harm than good.
Below is a new partnership press release from Universal Music wherein they've embedded the company logo in a header image.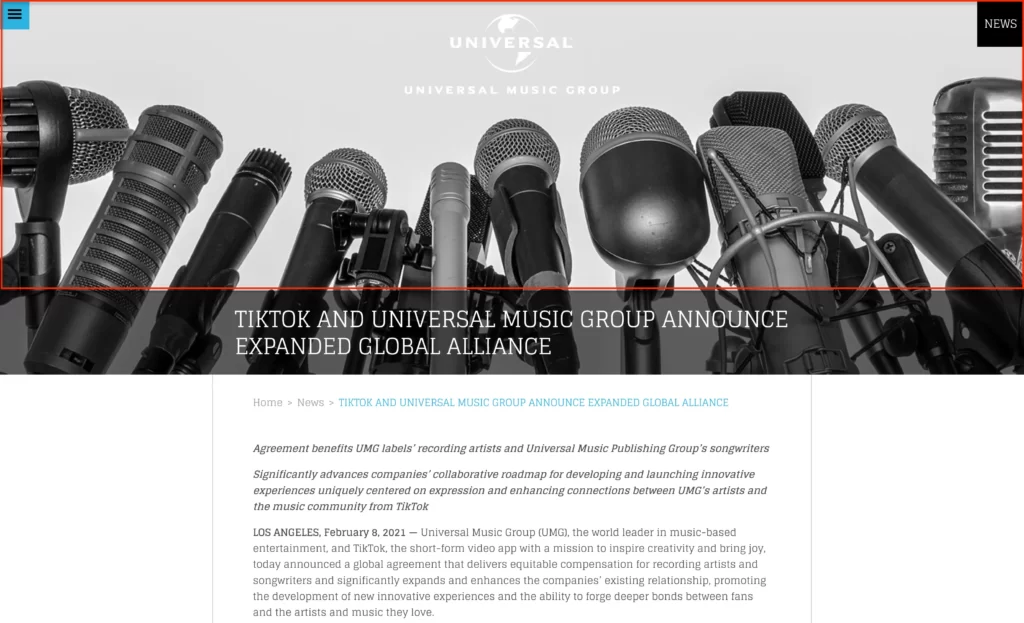 2. Contact info
After a header image or logo, provide contact details for the press release issuer. State the contact person's name, email address, and phone number. Additionally, include the company or organization's headquarters address and link to a website.
It's important to clearly identify a contact person and how to reach them so media outlets know exactly who to reach out to if they are interested in learning more about the announcement. This information is usually placed in the top-left or right corner of the press release.
Here's a breaking news press release from WWF, where the media contact is clearly stated.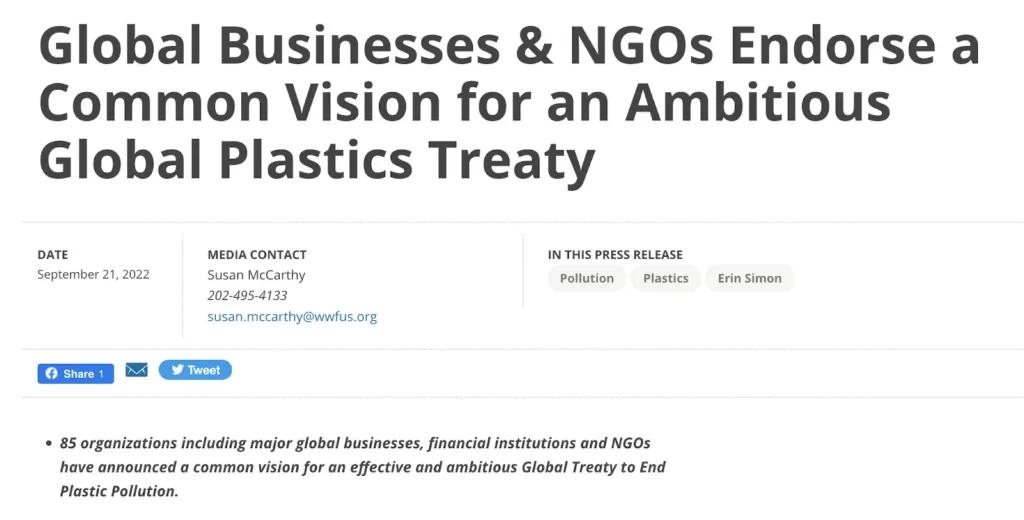 3. Dateline and release date
In addition to contact details, the date the press release was written and the projected release date should be included, as well.
Make sure to explicitly state whether the press release is intended "For Immediate Release" or is "Embargoed Until [Specified Date]." This will inform the media contacts how recent the announcement is and when the information is ready for publication.
A dateline and release date was used in this event press release from the City of Columbus.
4. Heading
Next comes the heading, which is always formatted in uppercase. The heading should also contain the press release's "hook," which is the ultimate reason anyone should care about it. The more clear and concise a heading, the more likely a journalist will read further.
Here's an example of a well-crafted heading from a new product press release from Adobe.

5. Subheading
A subheading is placed just beneath the heading and summarizes the announcement as a whole. This should be formatted in italics and be no longer than a sentence. A subheading is not required but is a great way to invite the reader to read on.
Take a look at this subheading from a Linux press release for an idea of how to write your own.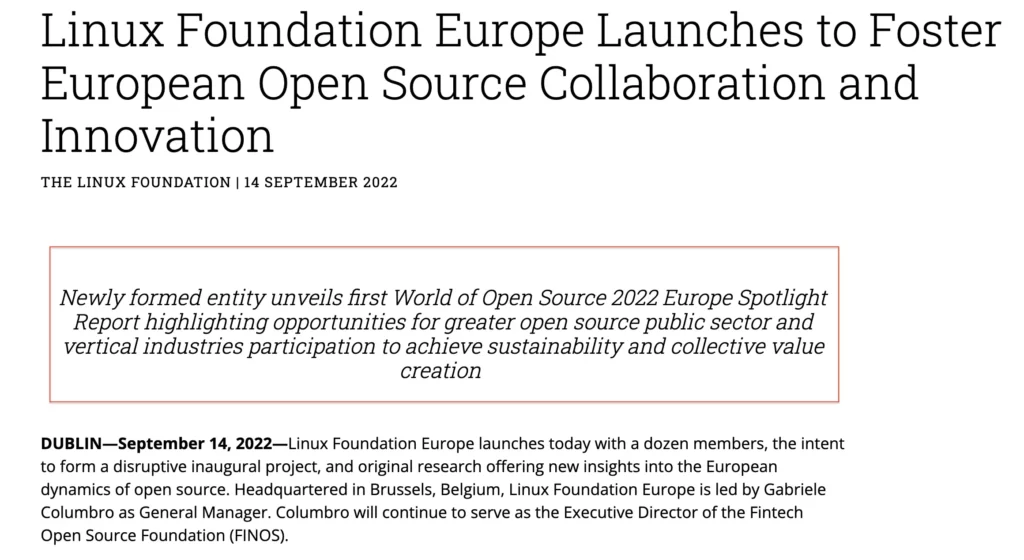 6. Place stamp and date
A place stamp and date will appear at the beginning of a press release's opening paragraph, offset from the first sentence by an en dash and single spaces.
The place stamp includes the city and state names, so journalists know the story's origin. With general announcements, the physical location of a company or organization headquarters is also used, and if the press release regards an event, the event location is as well.
The date is always formatted with the full spelling of the month, then numerals for the date and year. Sometimes, the exact time of day is also included.
This product press release from Patagonia has the place stamp and date formatted correctly.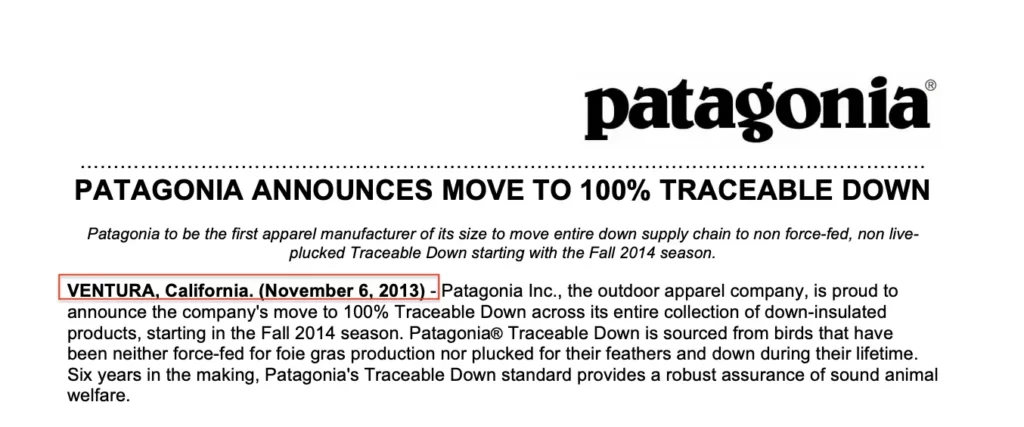 7. Introduction and lead paragraph
The opening paragraph of the press release functions as an introduction, summarizing the announcement concisely and hooking the reader's attention. It also needs to address the "5 Ws"—who, what, when, where, why—as well as how. It's helpful to include links and sources.
Format for the body of the press release should be 1-inch margins and single-spaced, with a standard copy font and size.
The intro for this acquisition press release from Signal is an example of a good lead paragraph.

8. Body
The rest of the press release goes deeper into announcement details, always starting with the most important information first, and the rest following in order of significance.
There aren't any specific rules regarding the number of paragraphs in a press release body, so just remember to keep it as short as possible. After all, the press release in its entirety should fit on a single page, so 2 to 3 paragraphs is probably an ideal length.
You can also include multimedia content, such as images or videos, as well as quotes from the company or organization decision-makers. Engaging and relevant supplements like these can significantly increase the chances of your press release being picked up.
Generally, press releases are written in the standard AP style, but it also depends on the publication the press release is submitted to. Always check the press release submission guidelines for any specific media outlet you are trying to reach.
To get a better sense of the press release body, review the highlighted portion of this press release from Oatly below.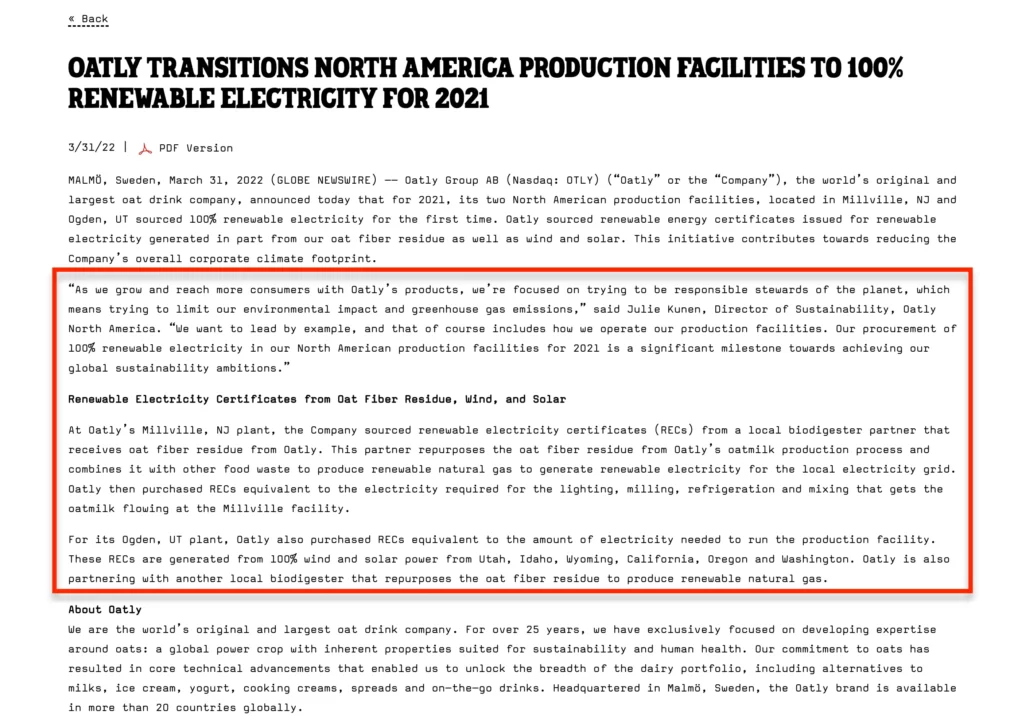 9. Boilerplate
At the end of the body text, you will always have the boilerplate. This is a brief standardized statement that provides a high-level overview and background about the press release issuer. It should be similar to an "About" section from a website and be under 100 words.
Definitely consider adding a link to your company or organization's website in the boilerplate, with a call to action and contact info for journalists to easily get in touch.
The boilerplate from this product press release from Happsy is a well-drafted example.

10. End notation
It's common practice to end a press release by including "###" directly above the boilerplate of a press release, indicating that there is "no further copy" to read.
Although it's never recommended, if your press release is longer than a page, include "-more-" at the bottom so a journalist or editor knows that there is still more information they need from the press release contained on another page.
What are common press release mistakes to avoid?
Since we've talked about what to do to format a press release, let's also talk about what you shouldn't do. Below are the most common pitfalls that can lead to a press release rejection.
It's not objective
First of all, any issued press release is always written in a third-person point-of-view. Also, the content of the announcement itself should be equally objective in tone. Including opinions or "making a sale" will make journalists cringe, and discard your press release as fast.
It's not formatted
One of the main reasons a press release doesn't get picked up is that it isn't formatted. This industry-standard format helps journalists, sifting through numerous press releases per day, identify key information quickly and determine the announcement's newsworthiness.
Whether it's missing some element listed above, doesn't follow recommendations for length, or misses the mark on publication guidelines, an unformatted press release will get dismissed.
It's not newsworthy
A generic announcement is no reason to issue a press release, but companies often forget that "business as usual" is not newsworthy in and of itself.
Any successful press release has a "hook" to interest the reader, putting the announcement in a larger context, like a community issue or a trending news cycle.
What are the methods of press release distribution?
Congratulations! You've written your press release according to the proper format. All you need now is to figure out where to submit your press release to get it picked up for coverage.
The most important thing to keep in mind is being highly specific in choosing publications for submission. Never send a tech product press release to a lifestyle publication, for instance.
Distribution options
Basically, there are two ways to get your press release picked up, either by pitching directly to journalists or via a press release distribution service. Both have benefits and drawbacks.
Pitching directly to journalists
The good news is, pitching press releases to media contacts directly doesn't cost any money, and it's a way to better hone in on your target audience. Also, when done right, you can build relationships with journalists and editors for future press release submissions.
But the bad news is, this takes time and effort, and some practice as well. Once you nail the art of pitching, however, you can get media coverage in any publication you target.
Pitching via press release distribution services
Press release distribution services allow you to submit a press release to a large database of targeted media outlets simultaneously. It's a great way to reach a wide audience without having to put in very much effort.
However, it can also get expensive. Plus, based on a service's database or syndication agreements, you don't have much choice in the publications your press release gets sent to. There's also still no guarantee it will get picked up once it's submitted.
Distribution steps
While press release distribution services have benefits, in our experience the method is unlikely to really catch the attention of targeted journalists—we recommend a personal connection.
That being said, below we've provided steps to pitching your press release direct to journalists.
1. Research target media outlets
First things first, you need to decide what publications are relevant to your target audience. Then, start searching for individual journalists who write for these publications. Review the kind of news pieces these journalists cover and see if they fit your press release.
2. Compile a contact list
Make a list of journalists who could potentially cover your press release and search for their contact information. You can use online tools like Hunter, Anymailfinder, UpLead, and VoilaNorbert to verify professional email addresses.
3. Send a pitch
A good pitch requires as much skill as a good press release. Don't make the mistake of using a template to spam your contact list. Make each submission as personal as possible, short and to the point (preferably within 150 words), and with a clear call to action.
4. Send a follow-up
If you've submitted your pitch and haven't heard anything back for a few days, send a follow-up email. Just stick to one though. Anything more could definitely get you blocked and permanently relegated to a spam folder. That's obviously something you don't want.
Final thoughts on press release formatting
Knowing how to use the press release format is one of the keys to getting it picked by media outlets for coverage. As mentioned, not every press release has to be the same, but the basic format is essential in order to adapt it to fit various circumstances, or media outlet guidelines.
Garnering media coverage with press releases can be extremely beneficial for a company or organization, but writing, formatting, and pitching take time to master. If you need help getting started, Intelligent Relations has solutions that can get you the media attention you deserve.